Propane refrigerators are reliable and can be used anywhere, no matter how remote your off-grid cabin is; which is an amazing thing about them. So whether you're living in a tiny home, a luxury cabin, homesteading, or simply want an off-grid appliance for your house, a propane refrigerator can be just what you are looking for.
In this article, you'll be learning some of the many uses of a propane refrigerator.
Using Your Propane Fridge To Live An Off Grid Life In Comfort
At Warehouse Appliance, our propane refrigerators give you all of the benefits of a regular fridge, just without the electricity. If you want to live that independent, off grid life where you are in touch with the pulse of nature, and not waste food; cold food storage and refrigeration is something you can't go without.
When living off grid in a cabin, for example, you need proper and reliable refrigeration to keep your food safe, cool, and fresh. Due to propane being so easy to store, reliable, and abundant, it is easy to see why propane freezers and fridges are so incredibly useful. You will be able to live a far more comfortable life in the wilderness knowing that your food won't suddenly spoil, which is no laughing matter at all if it happens to you. With a propane refrigerator available it isn't beholden to electricity being reliable; which is a plus if you are in an area often affected by power outages. Even if an outage is planned it is incredibly inconvenient and it is why many of our residential clients are opting to make the switch to propane refrigeration for their food storage needs.
Your Propane Fridge Will Save The Day In An Emergency
As we've all seen by the Coronavirus, life is unpredictable and can suddenly throw a curveball. We simply don't know what the future will bring in terms of an earthquake, hurricane, tornado, snowstorm, blackout from an EMP attack, etc. Any of these events occurring can cause a large geographic area to lose electrical power for a substantial period of time.
If the electrical grid goes down in your area though due to some unforeseen event, you'll be prepared with our propane refrigerator and propane freezer. You won't have to worry about a tornado whipping through your area and knocking out all the power for miles, causing your food to quickly spoil and go to waste. Having to replace all of your food and spending tons of money after such an incident is indeed a huge pain that can burn a serious hole in your wallet.
No matter what disaster comes your way though, you'll have peace of mind having a Warehouse Appliance propane freezer or refrigerator. Worrying about a sudden disaster and not having food to eat no longer has to be a source of stress. Your life will be more comfortable knowing that you will be able to be self-sufficient and have food, no matter the circumstance. A propane refrigerator and freezer from Warehouse Appliance is a great part of any preparedness plan.
Propane Freezers and Refrigerators Are Great Cold Storage Backup
It's a fact of life that power isn't reliable in many areas. For example, in California, power gets cut regularly to power-lines that are above ground in order to prevent wildfires when it gets windy. As we recently experienced with Texas and the power issues they ran up against during extreme weather conditions caused a lot of families further food insecurity, especially during a pandemic. And those areas that experience frequent storms endure days without power. Often these instances of power loss occur with little to no warning; power is just suddenly cut off. In each of these cases, you don't want to be forced to have to suddenly throw all your food out.
Because the propane fridges and propane freezers of Warehouse Appliance don't rely on electricity, they serve as an amazing cold storage backup. So, if there are rolling blackouts in your area and your power is cut off, your propane refrigerator can be a place to store your food to prevent it all from going to waste, either temporarily or full time. Our propane refrigerators and freezers are efficient cold food storage options even with heavy daily use.
Our Best Selection of Propane Fridges and Freezers
Premium Propane Refrigerator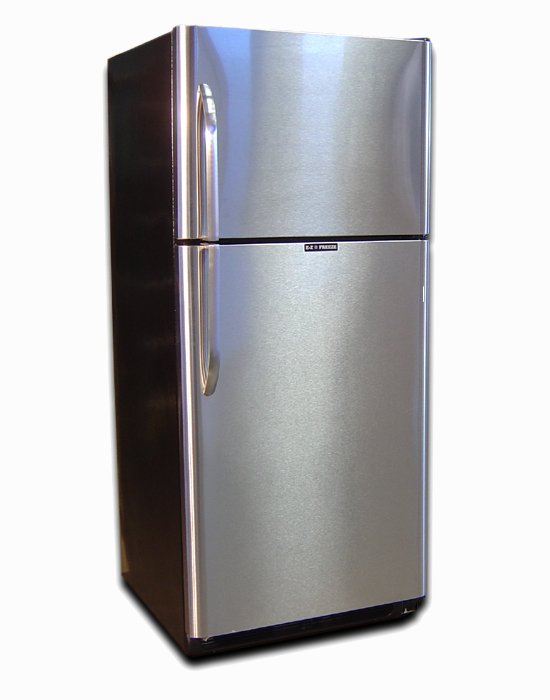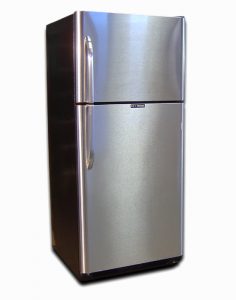 Durability, performance, and style are all qualities that describe this fridge. Because these refrigerators are produced in house, they are of the highest quality.
Premium Off-Grid Propane Freezer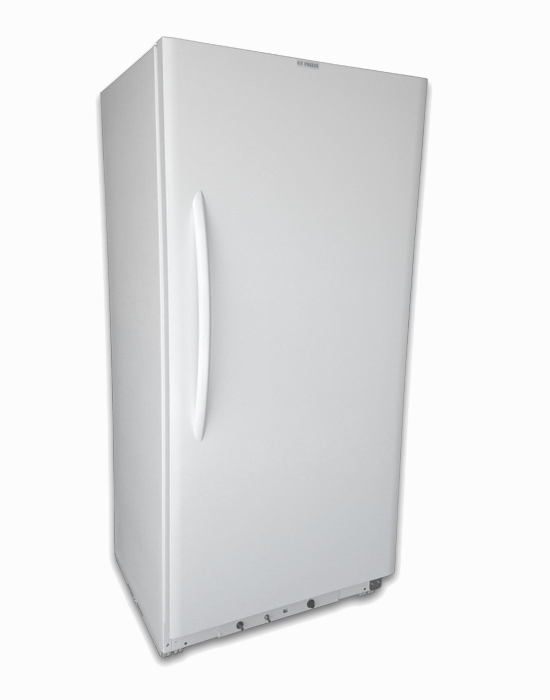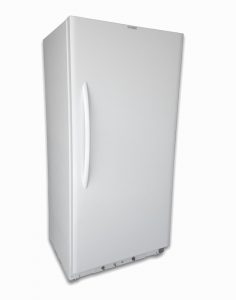 The largest freezer we have available. This freezer is able to keep food stored extremely cold in any climate.
Mid-Range Propane Refrigerator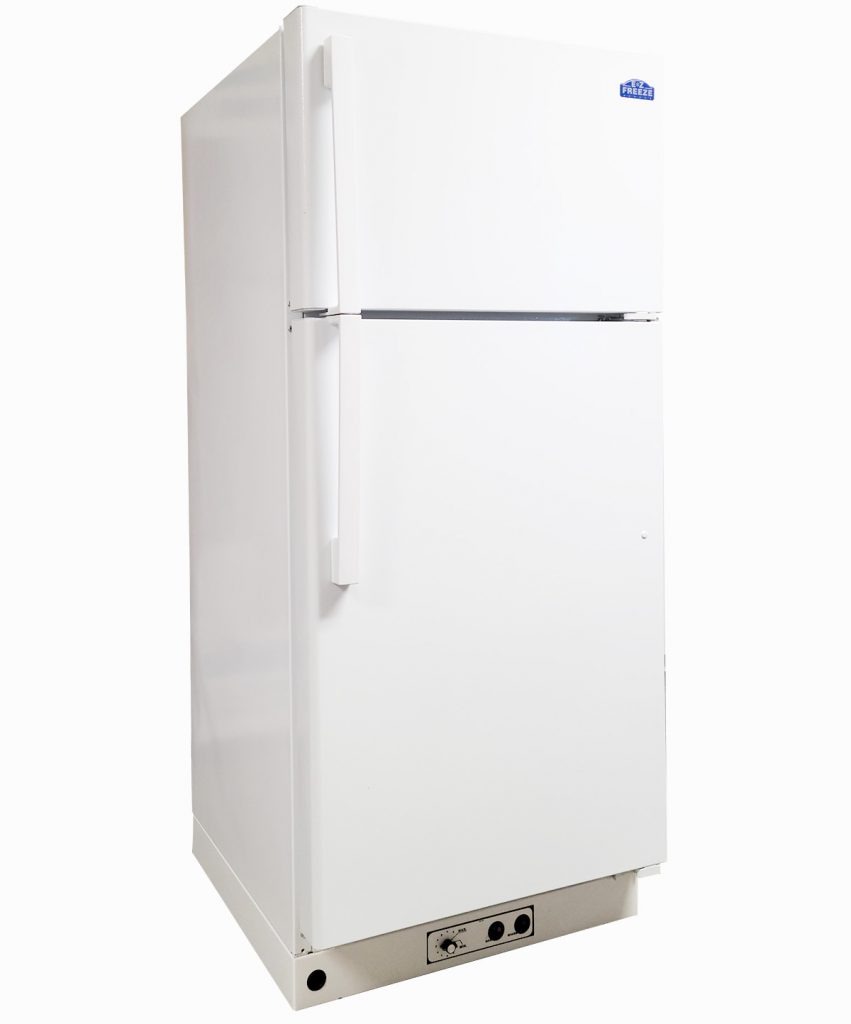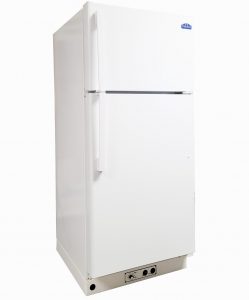 Has superb airflow and maximum cooling efficiency. In its refrigerator door, it is able to contain 5 one-gallon jugs.
Mid-Range Propane Freezer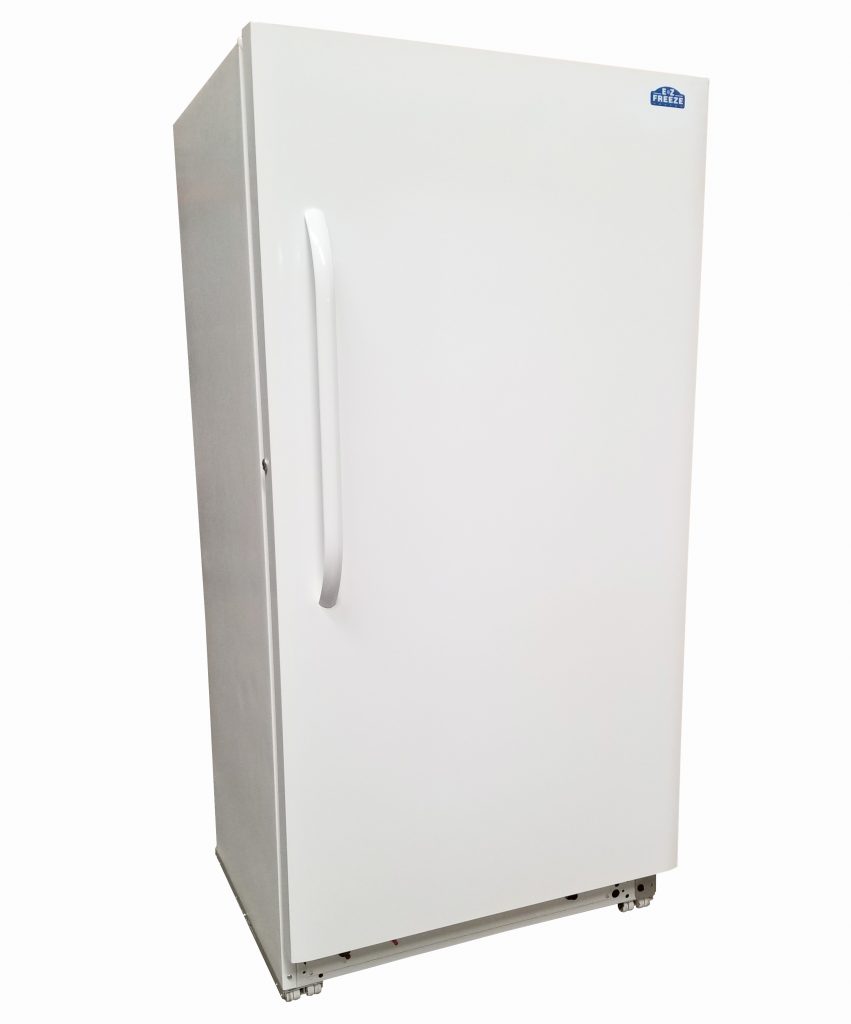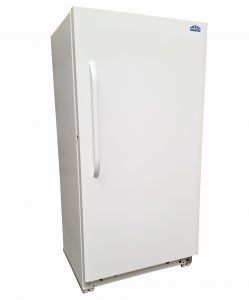 In addition to providing lots of space, this freezer allows food to be kept extra cold and have a quick recovery time.
Budget Friendly Off-Grid Propane Refrigerator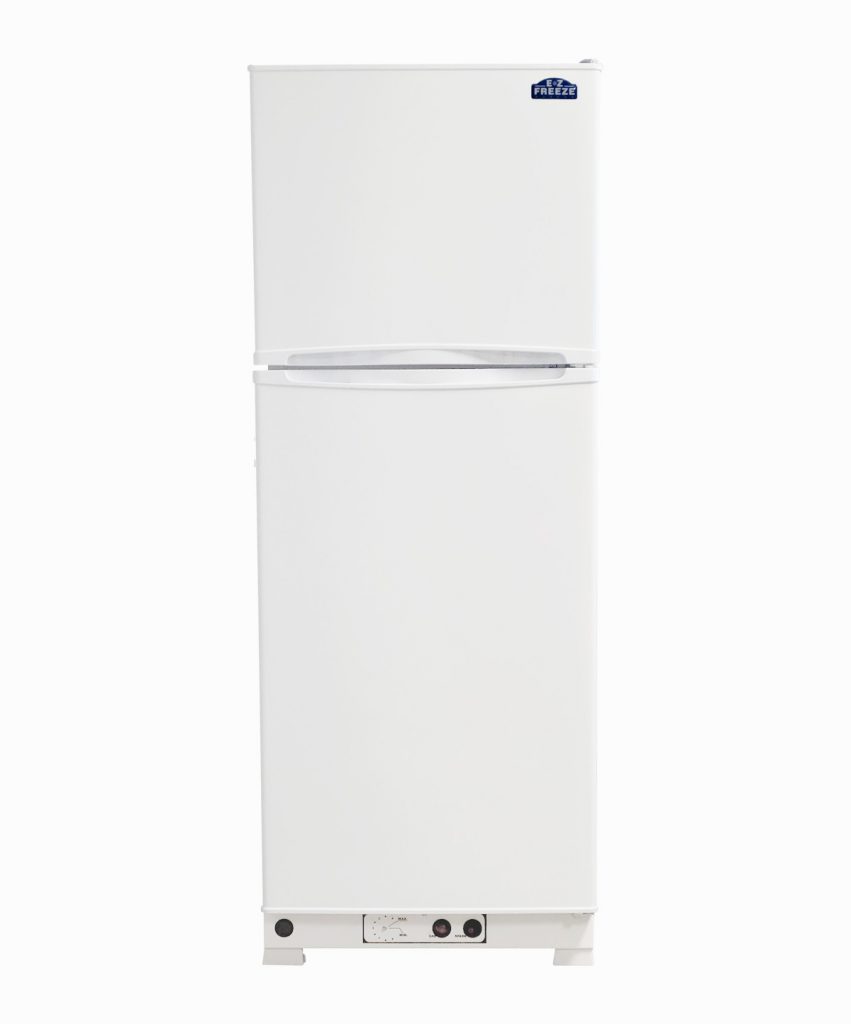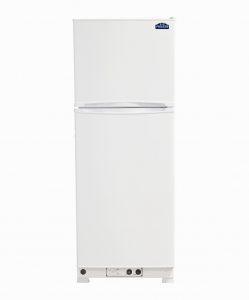 This fridge is very reliable and is the perfect choice for a cabin or tiny house.
Budget Friendly Propane Freezer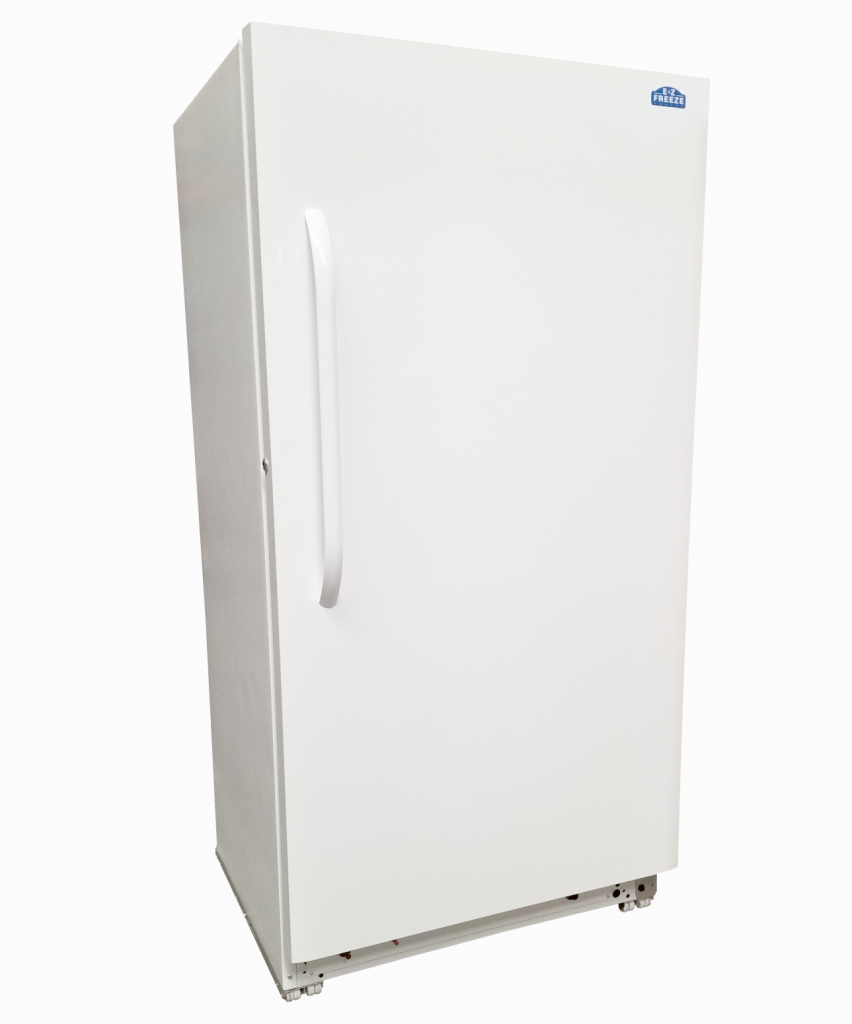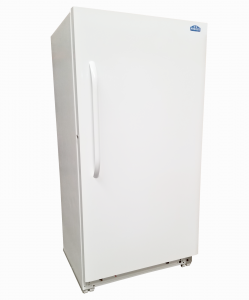 This freezer is very energy efficient and has the best warranty of any off-grid propane freezer on the market.
Why Get A Propane Fridge or Freezer From Warehouse Appliance
Whether you want to live off the grid, want to secure your food in case of a disaster, or you want peace of mind knowing you have cold storage backup, our propane refrigerator is for you. Our propane fridges and freezers are all made to the highest quality and extensively tested before being given to you. Not only that, but propane is a very abundant resource that is cost-effective and easily stored, making it ideal to use to power these off-grid appliances.
At Warehouse Appliance, everything we make is high quality and inspected to ensure performance and durability. On top of that, for your peace of mind, we also provide you with a free extended warranty for any problems that may arise.
Call us or contact us here and we will be more than happy to help you pick the propane fridge or freezer that best suits your needs.