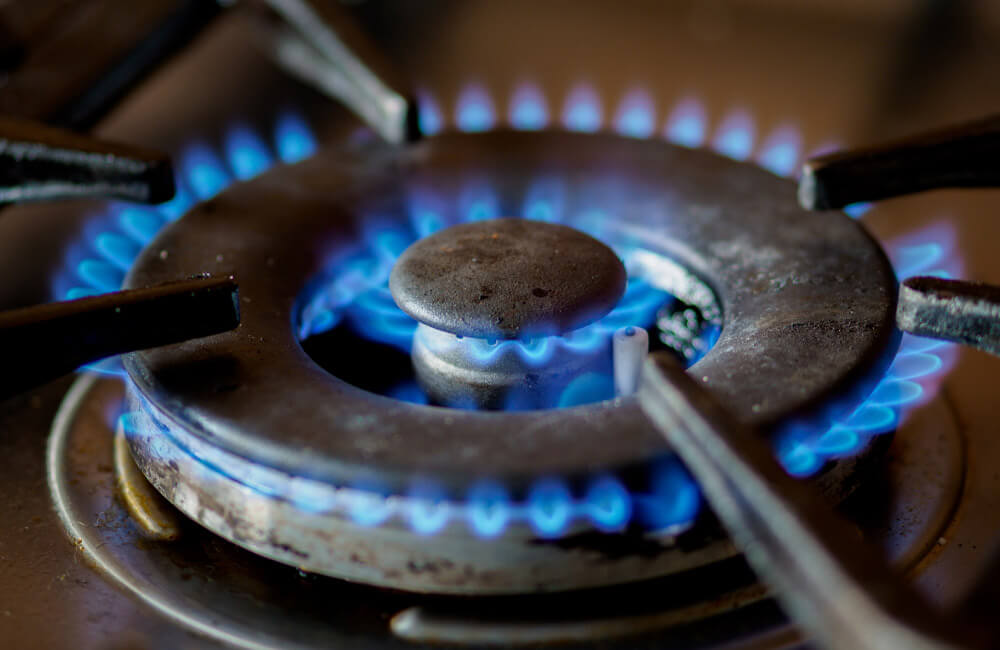 At Warehouse Appliance, we give anyone who wants to live the off grid lifestyle a chance to do so with many of life's modern comforts and amenities, like the off grid battery spark Premier Stove. So whether you want to spend time or live in a log cabin, a hunting cabin, or even a tiny house, we have a wide variety of solar appliances and off-grid propane appliances to make things much easier for you while you enjoy the off grid lifestyle.
One of the best products that conveys luxury and comfort to a home, no matter how conventional, tiny or remote, that we offer here at Warehouse Appliance is our off grid ovens.
Versatility & Functionality of our Propane Stoves
Our propane battery spark stoves bring the cooking experience from your home right into the kitchen of your off grid abode. Whether your living space is a giant mansion out in the middle of the woods, or a tiny house by a stream, our battery spark propane gas range stove will work for you. These stoves require absolutely no electricity; you don't even need to install the batteries as all burners and the oven will light manually with a match.
If you are thinking of purchasing a wood cookstove there are concerns you have to overcome. With our propane gas range stoves, all you need is propane. With wood as a fuel source, one has to be concerned with storing wood and its moisture content. With propane, there is no need to fret over outside weather conditions. So, if it is pouring outside and the wood you are storing is becoming damp, it's ability to be used effectively as a fuel source will be greatly reduced. Additionally, propane also can be stored for long periods of time without worrying about it becoming rotted like wood or its condition degrading.
As well as propane being excellent in terms of being able to be used in any weather condition, it is also simple and cost-effective to use with your stove. While with a fuel source such as wood you may have to worry about chopping it down to the right size or perhaps even buying it if you aren't handy with an axe, none of this applies to propane. Propane is simply stored in its container as Liquified Petroleum Gas (LPG) and is released as a gas. Essentially, large quantities of it can be stored for long periods of time with little issue.
Why Battery Spark Propane Ranges?
Many of our customers ask the question, "Why do I need a battery spark stove? Can't I just buy a gas range from Home Depot and have it converted to propane?" The simple answer is no. The ranges available at big box stores need 110v power to operate. They have a power cord. This power cord is not just for the clock and spark, it is also for the glow bar in the oven. Large amounts of 110v electricity will be needed to power the oven's glow bar. The power it draws will be very hard on your batteries if you're on solar or if you have no electricity the oven will be useless to you. Battery spark ranges need no electricity to light and need no power to use the oven, making living off grid convenient, comfortable and hassle free.
Large Inventory of Propane Stoves
We carry an extensive inventory of free standing propane stoves and ovens.
Peerless Premier Propane Ranges
Made with a quality porcelain heavy gauge steel. AGA approved. Battery Spark: able to be used in homes with no electrical power. Each propane oven has 4-6 burners. They all range in color from Bisque to Black to White to suit your home's interior.
Peerless Premier Pro Series Battery Spark Propane Ovens
The Peerless Premier Pro Series is constructed with stainless steel and a porcelain black top, along with a heavy duty square cast iron grate. These ovens are AGA approved and function without any electricity.
Solar & Electric Stove Vs. Propane Stove
Regarding a solar powered appliance, propane can indeed be a better option. With regards to solar, the availability of the sun as a power source varies from month to month depending on your geographical position. Furthermore, the amount of energy needed from your solar set up for an electric range would use in a off-grid situation would ruin your batteries. Using the sun, solar panels and batteries as a reliable fuel source for your stove may vary dramatically even day to day depending on cloud cover or other conditions. With a propane stove, you won't need to be concerned over what the weather is going to be like tomorrow afternoon or a few days from now.
Compared to an electric stove, propane is the only choice when off grid. As an added bonus, propane ranges have excellent heat control and more even heat distribution compared to electric ranges. Furthermore, your off grid stove heats quicker to allow you to not only begin cooking earlier with propane, but it also cools down quicker. In other words, with propane being used with your off grid range, you are significantly less likely to overcook your food or have an accident in terms of burning yourself. Finally, propane burns very efficiently with your battery spark stove and is cheaper than buying enough solar panels and batteries to power an electric stove.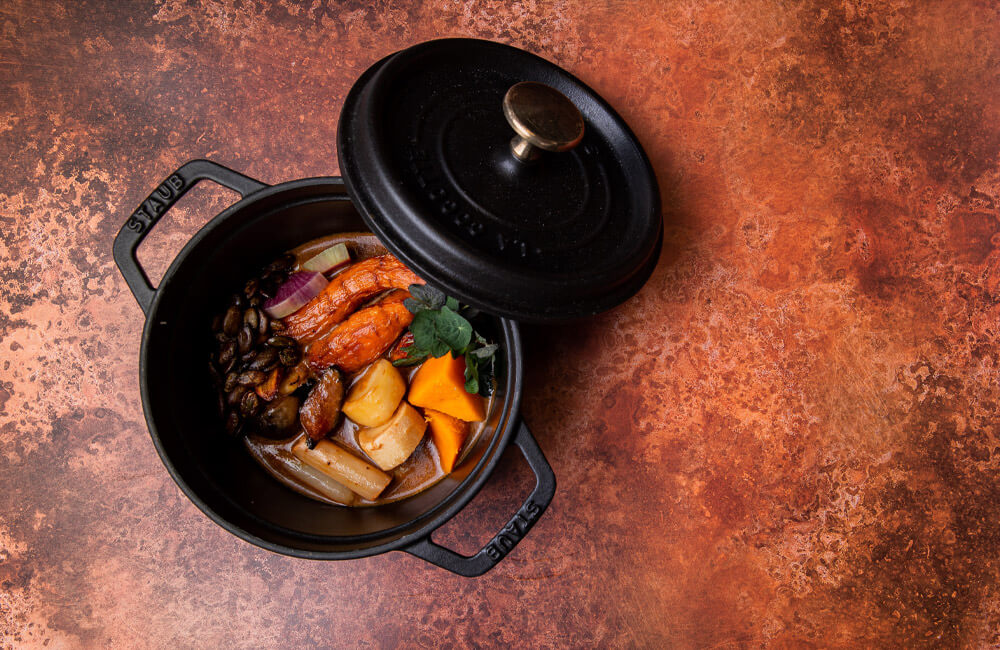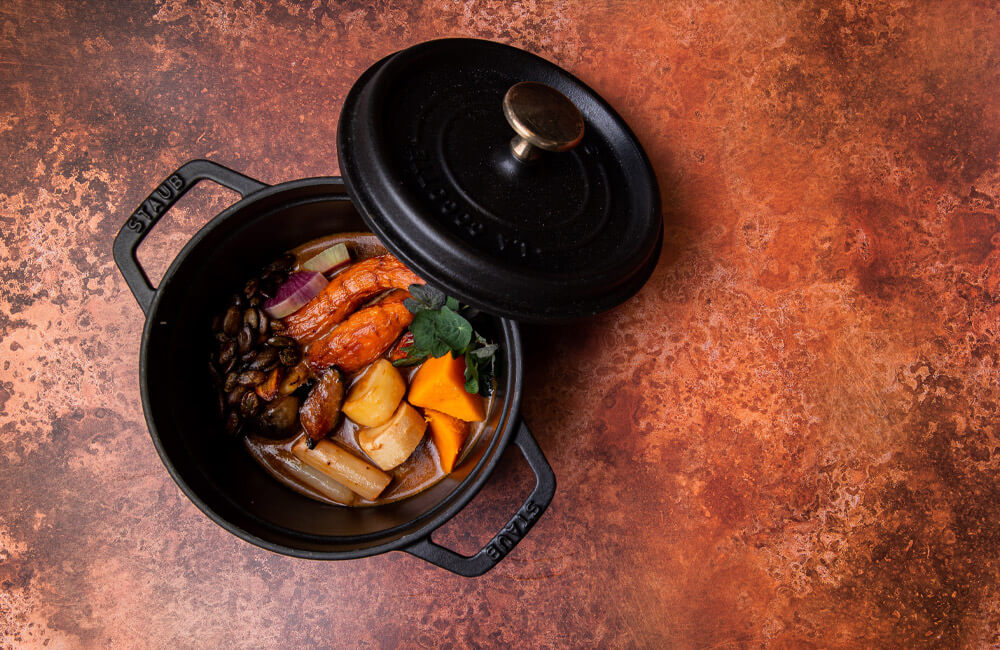 Quality Appliances Made In The USA With A Smaller Profile
The battery spark propane gas ranges from us have a modern design and are of very high quality. Besides being streamlined and pleasing to look at, they are also simple to clean up. Our battery spark stoves can be used multiple times per day for long periods of time with no issues, as they are extremely robust and durable. You will be able to use our off grid ranges to your heart's content with no worries!
Along with our off grid ovens being of superb quality, they are also made in the USA. Because our ovens are produced in the USA, they are made with greater attention to detail and with quality components; and are overall safer for it. Also, because our ovens and other products are made in the USA, we keep jobs here in the USA and customer service is top notch and parts are readily available!
On top of being durable and made in the USA, some of our battery spark off grid stoves are made with a smaller profile in mind, especially our 20" wide series of propane ranges. We are aware that many off grid living spaces are smaller, so we certainly keep that in mind with the size of our stoves, without sacrificing functionality or convenience. Our off grid ovens are made to fit your living space, are energy efficient, and are made to suit your needs.
Our Warranty & Support
At Warehouse Appliance, our warranty is top notch. Our warranty covers all manufacturing defects. Also, support by telephone is free to you; just have your item model, invoice, and serial number of your product available when contacting us. We will work with you to fix any issues that you may encounter with our indoor propane oven.
Why Warehouse Appliance
Warehouse Appliance is the #1 choice for you to get the best gas stove and other off grid appliances because everything we sell is of superb quality and is thoroughly tested. Besides our appliances being reliable, they allow you to live the off grid life you want in any weather conditions and everything we sell is made in the USA. So when you buy from us, you are helping fellow American workers and helping to create jobs for American citizens.
Give us a call or contact us and we will assist you in picking out the best off grid oven for your needs.