How WarehouseAppliance.com became the real authority in propane refrigerators in the USA
The founders and employees of Dynamx, Inc. have all enjoyed the off-grid lifestyle for the past 25 years. We understand the systems and usage of the propane appliances we sell. We have been using propane refrigerators for over 25 years and have experienced staff trained at the manufacturers for service and repair-related issues. We offer "over the phone" technical help to all our customers and offer a carry in service for repairs on all brands and models of propane refrigerators, propane freezers and other propane appliances.
In the beginning, there was only one brand available. The Consul Refrigerator, made in Brazil. The Consul refrigerator was only 8 cubic feet but was of very good quality and performance. The only issue with this propane gas fridge was it required more maintenance than those of more recent designs. We have sold thousands of these Consul / Danby propane refrigerators over the years and as a result have repaired hundreds. Our repair knowledge has prompted us to produce a DVD showing how we repair and bring those neglected units back to life. We have also pinpointed one of the factory design flaws and show a permanent repair in the Danby / Consul Maintenance DVD.
Over the next few years, warehouseappliance.com was formed and expanded the line of propane refrigerators and propane freezers. We searched every corner of the planet for similar products and eventually found a very good source right here at home in the USA. The Amish community was in need of larger units due to their large family sizes. They too could not find a large capacity propane gas refrigerators for sale, so they decided to build them for their own community. WarehouseAppliance.com was the first to bring the Amish-made units to the market outside the Amish communities. Since our first truck load purchase from the Crystal Cold factory, we have established WarehouseAppliance.com as the largest distributor of gas powered refrigerators in the United States. We have been the top distributor for the Diamond brand and now are the #1 seller of EZ Freeze Propane Refrigerators.
WARNING – Buy from a reputable company like Dynamx, Inc. – 9 Questions you should ask when ordering your propane fridge or freezer
| | |
| --- | --- |
| Question   |  Dynamx, Inc |
|  Is Propane Refrigeration your MAIN business ? |  Yes |
|  Are YOU a factory direct distributor ? |  Yes |
|  Have YOU personally used or tested this product ? |  Yes |
|  Do YOU stock or inventory this product ? |  Yes |
|  Are YOU a factory authorized warranty/repair service center ? |  Yes |
|  Will YOU handle my warranty service problems ? |  Yes |
|  Do YOU stock parts ? |  Yes |
|  Do you give FREE telephone technical assistance ? |  Yes |
|  Do you have an on site showroom ? |  Yes |
Dynamx, Inc. can proudly say "YES" to all the above!!
A propane refrigerator or freezer is a big investment. Protect your investment by knowing who you are dealing with and what to expect when you need assistance.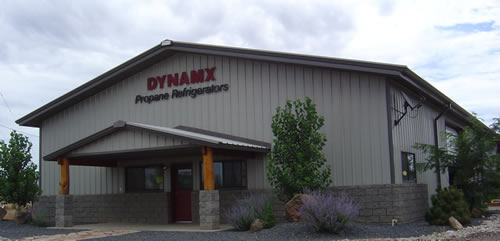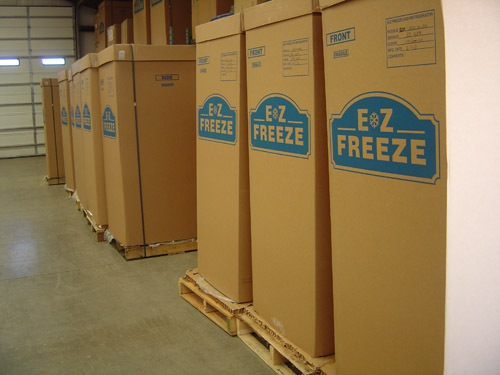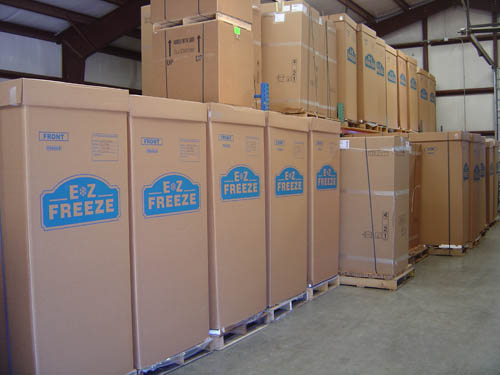 Members of the NPGA – 
National Propane Gas Association
Members of the WPGA – 
Western Propane Gas Association
We are the leader in off-grid appliances from propane to natural gas and solar. Contact Warehouse Appliance for more information on any of our refrigerators, freezers, ranges/stoves, lighting, and cooling products. We are your off-grid living experts!