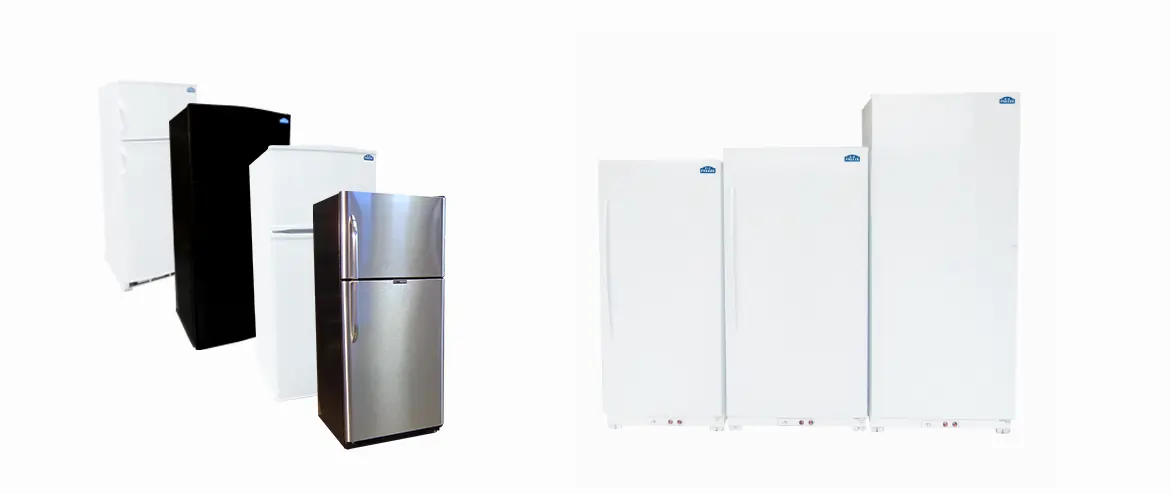 RECEIVE 30% OFF ANY EZ FREEZE REFRIGERATOR AND FREEZER
Calling all content creators, social media superstars and bloggers! It's time to elevate your game and power up your lifestyle with an EZ Freeze Propane Refrigerator or Freezer.
We are thrilled to announce our new Content Creator Program, specifically designed for influencers with a knack for crafting engaging content and a loyal audience to boot.
Why propane refrigerators, you ask? As well as being a fantastic, eco-friendly alternative to conventional refrigeration methods, our EZ Freeze Propane Refrigerators offer top-of-the-line performance with unmatched reliability.
Now, here's the exciting part! We're offering select content creators a whopping 30% discount on our EZ Freeze Propane Refrigerators. Yes, you heard right – 30%! This is your chance to inspire your audience with our highly regarded propane refrigerators.
To qualify for this program, all you need is a popular website or an active social media account with a substantial following in an industry that would suit propane refrigerators. It's that simple! Spread the word about Warehouse Appliance and the exceptional propane refrigerators and freezers by EZ Freeze Refrigerators. Showcase their features, benefits, and why you love them in your unique style.
Apply to the Warehouse Appliance Content Creator Program Today!
All applications will be reviewed by Warehouse Appliance, and if we deem that you are a good fit for our program, we'll be in touch to work out the shipping details!
The Terms
Once approved to be a part of Warehouse Appliances Content Creator Program, you'll be contacted by our team to discuss the details. You'll be required to authorize a release, granting us the rights to use your image, persona, and voice as recorded on audio or video.
Your content might be adjusted, duplicated, showcased, published, or disseminated, and you relinquish the right to scrutinize or approve the final product in which your image is presented. Additionally, you forego any entitlement to royalties or other compensation ensuing from or associated with the utilization of your image or content.