Solar Powered Refrigerator Freezers by Sun Star
At Warehouse Appliance, we offer SunStar DC-powered solar refrigerators and freezers, including both an upright and chest style, which are available for purchase and shipping in the United States. Refrigerators are among the greatest innovations of the previous century. They allow homes, grocery stores, restaurants, other businesses, and more to safely store perishable food items for longer periods of time. In doing so, they have changed the way people around the world buy and store food, especially in The United States where most Americans tend to keep their fridges well stocked.
Despite the genius of this invention, most refrigerators suffer from one critical issue: dependency on electricity. This can present problems for homes and businesses when there are issues with the grids that provide electric energy. Fortunately, there are several alternatively powered appliance options from Warehouse Appliance that can help address this issue, making you better prepared for electrical grid issues or for living off the grid. One of the best alternatives is a solar refrigerator.
What is a Solar Refrigerator?
A solar refrigerator is a fridge that operates utilizing solar energy from photovoltaic cells (also known as solar panels) – as opposed to electrical energy from a power grid. Solar panels absorb energy from the Sun and store it in a battery, which our solar fridges utilize for power.
Aside from their energy source, solar fridges operate identically to standard refrigerators. Both use a vapor-compression system for cooling. This system consists of a refrigerant gas being compressed, condensed into a liquid, and then vaporized. This vaporization absorbs heat, causing a refrigerator's coils to cool, which cools the inside of the fridge.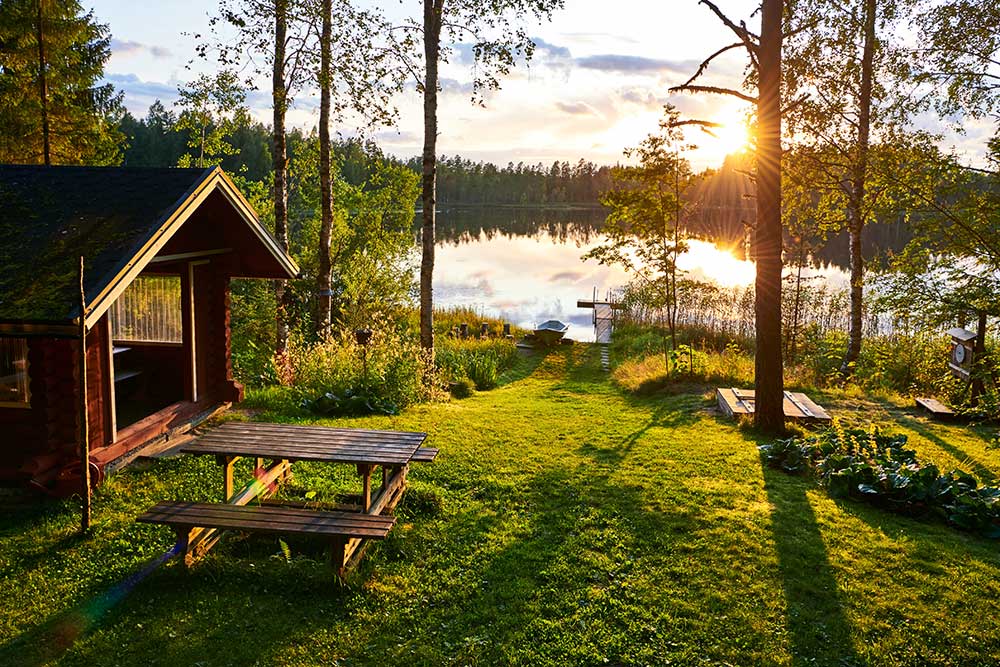 Why Warehouse Appliance Offers the Best Solar Refrigerators
At Warehouse Appliance, we offer some of the best solar-powered fridges and freezers on the market. Our large-capacity, solar-powered, super-efficient appliances include 4.5 inches of polyurethane insulation. Some of the features of the solar refrigerators we offer include a full range thermostat for refrigerating or freezing, 12 or 24-volt self-sensing input voltage, a drain hole, a coated steel interior, double gasket seals for low frost build-up, and a cooling fan for faster cool-down times and longer compressor life. These factors and more make our solar-powered fridges a perfect off-grid appliance for your lifestyle.
Are DC Refrigerators and Solar Refrigerators the Same?
In general, a solar refrigerator is not always a DC refrigerator. The term "DC" refers to a type of electrical current. There are two types of electrical currents: alternating current (AC) and direct current (DC). Both forms can be used by refrigerators. However, solar panels generate DC electricity, so it is usually more convenient and energy efficient for solar refrigerators to operate on DC power – instead of AC. Overall, DC refrigerators and solar refrigerators are not the same thing, primarily because "DC" and "solar" refer to different aspects of energy.
At Warehouse Appliance, our SunStar solar-powered fridges are also DC fridges. They utilize DC electricity to operate, which comes from solar panels. However, we also offer an adapter, which can allow SunStar fridges and freezers to run on AC electricity.
Why Buy From Warehouse Appliance?
At Warehouse Appliance, we are a leading supplier of alternatively powered appliances, such as our off grid refrigerators, freezers, and more. By working with us, you can experience the following benefits:
Quality solar refrigerators and freezers made in the USA
Custom shipping quotes
Personally tested products
Expert technical support available by phone
High levels of customer service
The team from Warehouse Appliance has enjoyed off-grid lifestyles and has over two decades of experience. We understand the need for alternatively powered products like our solar refrigerators, which is why we personally test and even use many of our amazing off-grid refrigerators ourselves. We are experts not only in solar-powered refrigerators but also in off grid living, which makes us a top choice for supplying off-grid appliances.
Get a Custom Shipping Quote Today!
At Warehouse Appliance, our solar refrigerators allow people across the United States to preserve foods without relying on electrical power from the grid. We offer numerous sizes of solar-powered fridges, ranging from a smaller, more portable 2 cubic foot SunStar solar refrigerator to a 21 cubic foot SunStar chest style refrigerator.
Contact us today to learn more about our top-quality solar fridges and receive a custom shipping quote!