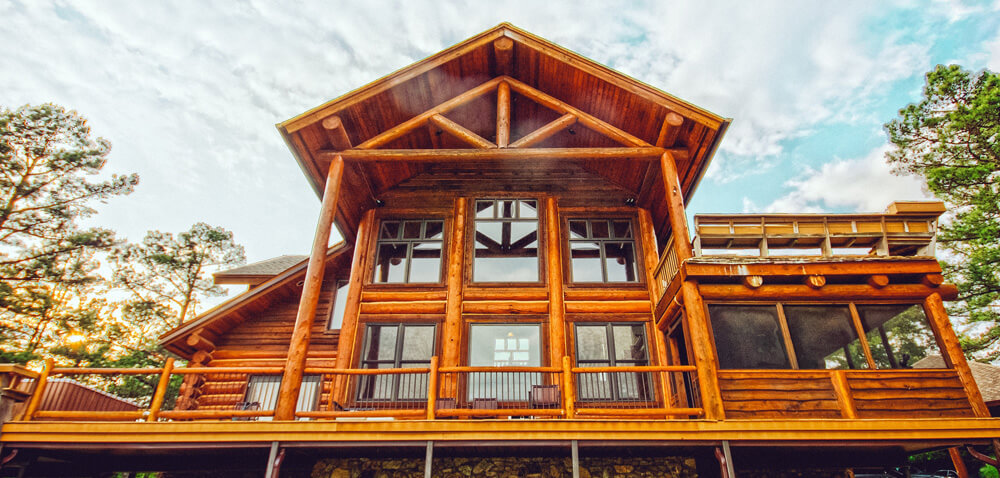 Your off-grid luxury cabin can uphold the highest standards in luxury living while still being remote and away from city life.  Equipping it with off-grid appliances from warehouseappliance.com gives you the reliability, luxury and class you are looking for. With our extensive inventory of off-grid appliances you will be sure to find a perfect fit for your off-grid kitchen and more. Select from propane or solar cold food storage in a variety of colors and sizes to best suit your needs. 
Our inventory can be used as either a prominent feature in your luxury kitchen or can be tucked away for a more low key aesthetic. Our off-grid fridges and freezers allow you to compliment the decor for a unique custom look to your luxury cabin that is ideally suited to you.
You will love the flexibility and functionality of our off-grid appliances. Additionally, we only carry the best off-grid appliances in the industry. Rest assured you'll have a reliable propane or DC powered fridge that is long lasting, does a fantastic job at keeping your food fresh and is a beautiful addition to your luxury cabin.
Luxury Cabin Living and Propane Cold Food Storage
Selecting a beautiful and reliable propane refrigerator and freezer has never been easier. Our inventory of available propane powered off-grid refrigerators and freezers will keep your luxury cabin ready for use at a moment's notice; any time of year.
Our inventory of propane appliances is perfectly suited for year round use or can be put into a hibernated state until you are needing it again. We offer durable, reliable and long lasting cold food storage options for your luxury cabin.
Luxury Cabin Solar Cold Food Storage
Many of our clients with a luxury cabin have invested a significant amount of money into a stand alone solar system. If that is true for you, our line of solar refrigerators and solar freezers are excellent options and are available in a variety of sizes and colors. Even when you already have a solar system in place you need solar powered refrigerators and freezers that are energy efficient and that won't aggressively consume your stored power. We offer excellent solar powered refrigeration and freezer options for your luxury cabin that are energy efficient; utilizing the least amount of solar power to get the job done effectively.
Forward Thinking Leaders in the Industry of Off-grid Appliances
We pride ourselves on offering an inventory that is made right here in the United States of America. With over thirty years in the business, we are a leader in off-grid appliances. We are continually focused on being forward thinking in the industry; ensuring that our customers enjoy durable and long lasting appliances that beautifully compliment their off-grid lifestyle. By staying forward thinking, we keep ourselves up to date and well versed in the off-grid industry. This allows us to further ensure that our luxury cabin appliances reflect the best the industry has to offer.
We personally live and breathe the off-grid lifestyle making our passion an integral part of our company as we choose to live off-grid ourselves. We know that having high quality products that are built to last is key to honoring that lifestyle. Being off grid is synonymous with intentional living, which means that everything is well thought out, it must serve its use and purpose and do it well. Our top of the line off-grid appliances are perfect for luxury cabin living.
Contact Warehouse Appliance
We are always happy to be of assistance to you. Our extensive inventory of off-grid appliances are in high demand but we work hard to ensure that we are available and ready to take care of your needs as quickly as possible. If you have any questions, please send us an email; our fast and friendly team members are ready to assist you.
Check out more of our luxury cabin off-grid appliances and additional options to comfortably outfit your cabin; with top of the line USA made products.
Featured Off-grid Luxury Cabin Refrigerators:
EZ Freeze – Propane Powered Refrigerator Freezer Combo
Sun Star – Solar Powered DC Refrigerator Freezer Combination
Sundanzer – Solar powered Refrigerators 
Featured Luxury Off-grid Cabin Freezers:
SunStar – Solar powered DC chest freezer
Sundanzer – Solar powered chest freezer 
Featured Luxury Off-grid Cabin Propane Oven Ranges:
Peerless Premier Propane Range Ovens
Featured Off-Grid Luxury Cabin Solar Powered Ceiling Fans:
Vari Solar powered ceiling fans
Featured Luxury Cabin Off-Grid Air Conditioners:
Solar Chill Off-Grid Solar Powered Air Conditioners
Featured Luxury Off-Grid Cabin Gas Powered Lights: