At Warehouse Appliance, our team of alternatively powered appliance experts offers long-lasting, energy-efficient propane refrigerators and freezers for shipping container homes. This newer form of off grid living takes advantage of the existing structures from old shipping containers and makes them livable for people across the United States. Often, these shipping container homes are located off the grid, which makes them ideal spaces for our propane-powered fridges and freezers for food storage and more.
Shipping Container Homes & Off Grid Appliances
Shipping container homes are an innovative form of residential dwellings. These homes utilize existing materials, like the containers themselves, and provide people with comfortable spaces to live for far less than the cost of traditional houses. Shipping container homes can also be utilized in various environments – both on and off the grid. In situations where these homes are off grid, they are in need of alternatively powered appliances. Fortunately, at Warehouse Appliance, we supply several types of essential, alternatively powered appliances, including our propane refrigerators and freezers.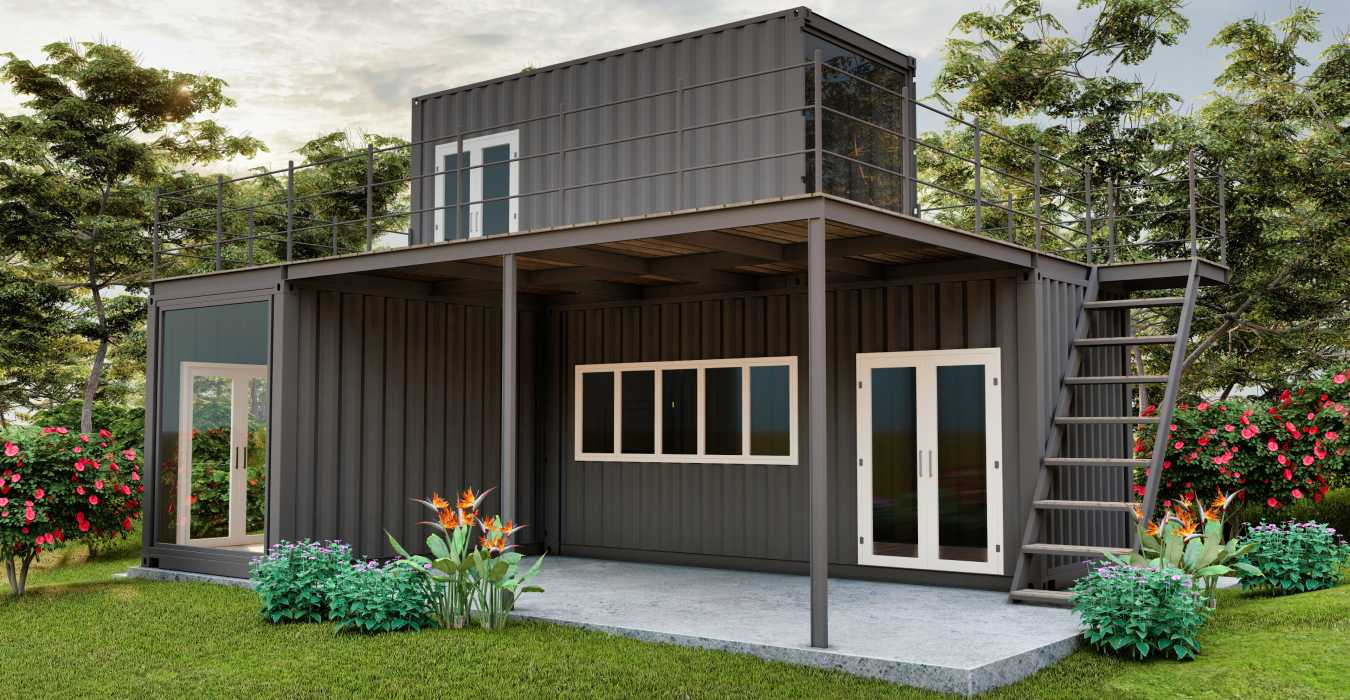 Storing Perishable Food with a Propane Fridge for a Shipping Container Home
Owning and using propane fridges and freezers from us at Warehouse Appliance allows shipping container homeowners to have access to the ability to store cold, perishable foods, medicines, and more. In the modern world, this is essential for homeowners who want easy access to goods like milk products, meats, ice, cold beverages, and more. It is also essential for ensuring a food supply, especially in off grid situations where grocery and convenience stores may be dozens of miles away. Yet, even if a shipping container home is on the grid, it may be cheaper and more reliable to utilize one of our propane refrigerators or freezers, especially if the electrical grid is unreliable.
Benefits of Propane Refrigerators & Freezers from Warehouse Appliance
At Warehouse Appliance, our high-quality propane refrigerators and freezers for shipping container homes provide several considerable benefits, including the following:
Stores cold, perishable goods without electricity
Convenient for off-grid living
Reliable
Affordable
Accessible, affordable energy source
Utilizes a "green fuel"
Fewer moving parts
Long-lasting


The benefits of our propane-powered appliances make them a valuable addition to any residence, including shipping container homes all across the United States. With a propane refrigerator or freezer for your shipping container home, you can benefit from a long-lasting, reliable appliance that utilizes cheaper, cleaner energy. You also help ensure that your perishables stay cold!
Check out our blog to learn more about our propane appliances!
Why Choose Warehouse Appliance for Propane Refrigerators for Shipping Container Homes?
Living in a shipping container home is one of the many potential off grid living styles that people across the United States enjoy. In many ways, it is far more affordable and accessible than buying and owning a conventional home. At Warehouse Appliance, we understand the appeal of off grid living like this – whether full-time or part-time. Our team is made up of individuals who enjoy off grid and semi off grid lifestyles. As such, we have personally tested or even use each of the alternatively powered appliances we offer. In doing so, our team can confidently approve of the quality and convenience of our propane fridges, freezers, and other appliances.
Yet, our affinity for off grid living is not the only reason why you should choose us at Warehouse Appliance for propane refrigerators and freezers. We offer exceptional appliances that are made from high-quality materials. Many of which are even covered by an impressive warranty. But if you do run into any minor issues, our team offers technical support over the phone to help! So by choosing us for your alternatively powered appliances, you choose a group of experts with first-rate products.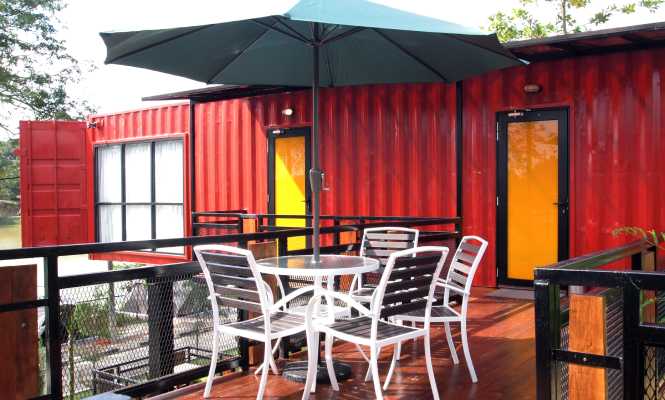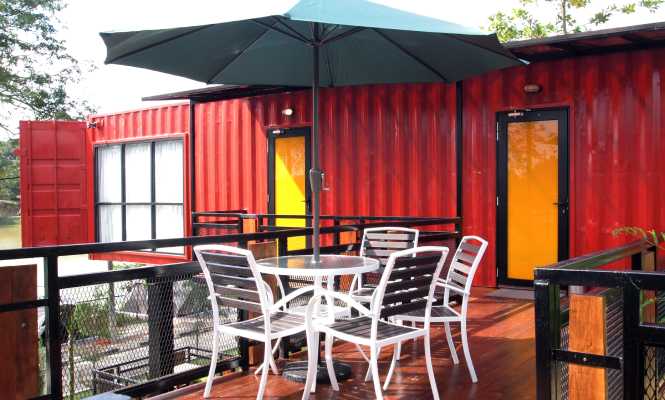 Request a Custom Shipping Quote for a Shipping Container Fridge Today!
At Warehouse Appliance, we offer world-class propane refrigerators and freezers for shipping container homes. Our selection of energy-efficient, reliable propane-powered appliances help address the needs of shipping container homes both on and off the grid. Contact us today to learn more and receive a custom shipping quote!