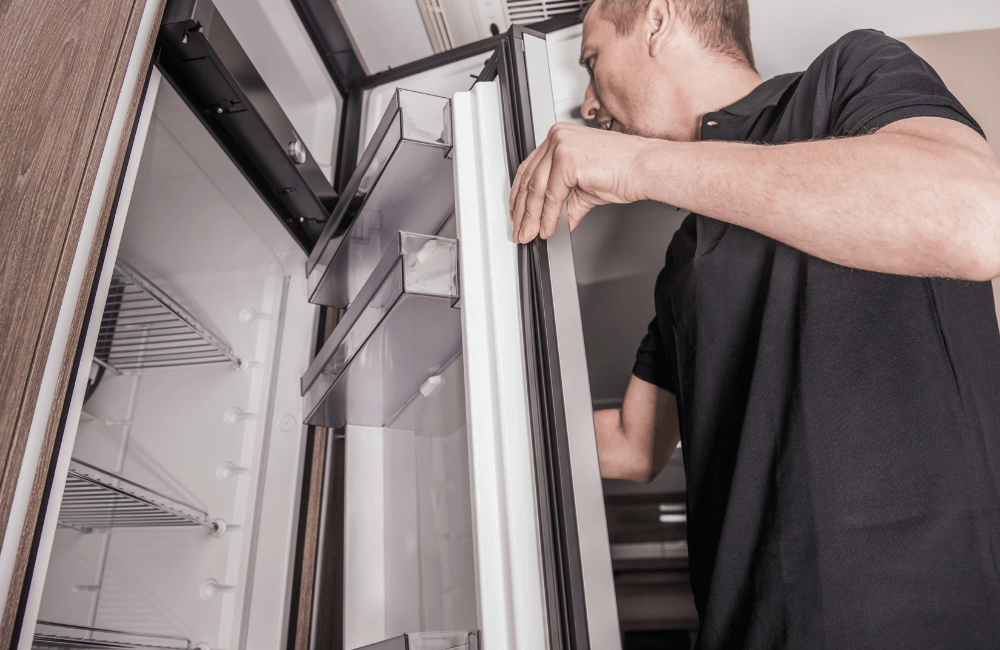 We all need a calming environment, a sanctum of sorts to call our own and help us escape from the stresses and responsibilities of life. A she-shed or a man cave can serve as that oasis and a few modern conveniences will help to enable your relaxation. With people spending more time at home than ever before, a special, personal space for each person to call their own is becoming a necessity.

One challenge of creating such a space is making sure that you can have everything you need at arm's reach so you don't have to disrupt your peace and quiet. One of the biggest obstacles you might face is finding a way to keep both food and drinks cold, nearby and ready when you need it. An off-grid propane refrigerator is the solution to your problem!
Why Do You Need A Man Cave or She Shed?
We're all pretty familiar with the idea of a man cave. It's traditionally a space where a guy can watch sports, yell at the referees, enjoy video games, or do anything else that helps him unwind in his downtime. Often it's the basement of the house, garage or a shed out in the backyard.
And there's no reason men should get to have all the fun. A female's counterpart to the man cave is a she-shed, a space that a woman can use to work on her hobbies, watch tv, listen to music and recharge from the demands of working or raising a family.
You might have heard the myth that these individualized spaces can put stress on a marriage. But the truth? It's simply not so! Instituting personal space for each person in a marriage is actually a smart and healthy choice, helping couples achieve balance, allowing for the pursuit of their own personal interests so that they are more fulfilled individually, and as a couple; making the relationship that much stronger.
Why Is A Propane Refrigerator a Man Cave & She Shed Must?
Before starting construction on your new she-shed or begin tearing down wallpaper to fit your man cave theme better, a little planning is required. A common necessity will most likely be a way to store food and beverages.
If your space is in the backyard, you most likely won't have access to electricity. And even if your sanctum is in your basement or another room of your house, many people don't want to add another appliance to their electric bill. That's why a propane refrigerator or freezer will bring you the best of both worlds.
A propane refrigerator operates on the power of propane. As such, it doesn't need constant electricity to run, making it an efficient and easy option for your man cave or she-shed refrigerator. When it comes to selecting a propane fridge, you have lots of choices. Here are some of the best contenders for your she-shed or man cave.
The Round-Up
Budget-Friendly Small Propane Refrigerators
10 cu. ft. Propane Refrigerator by EZ Freeze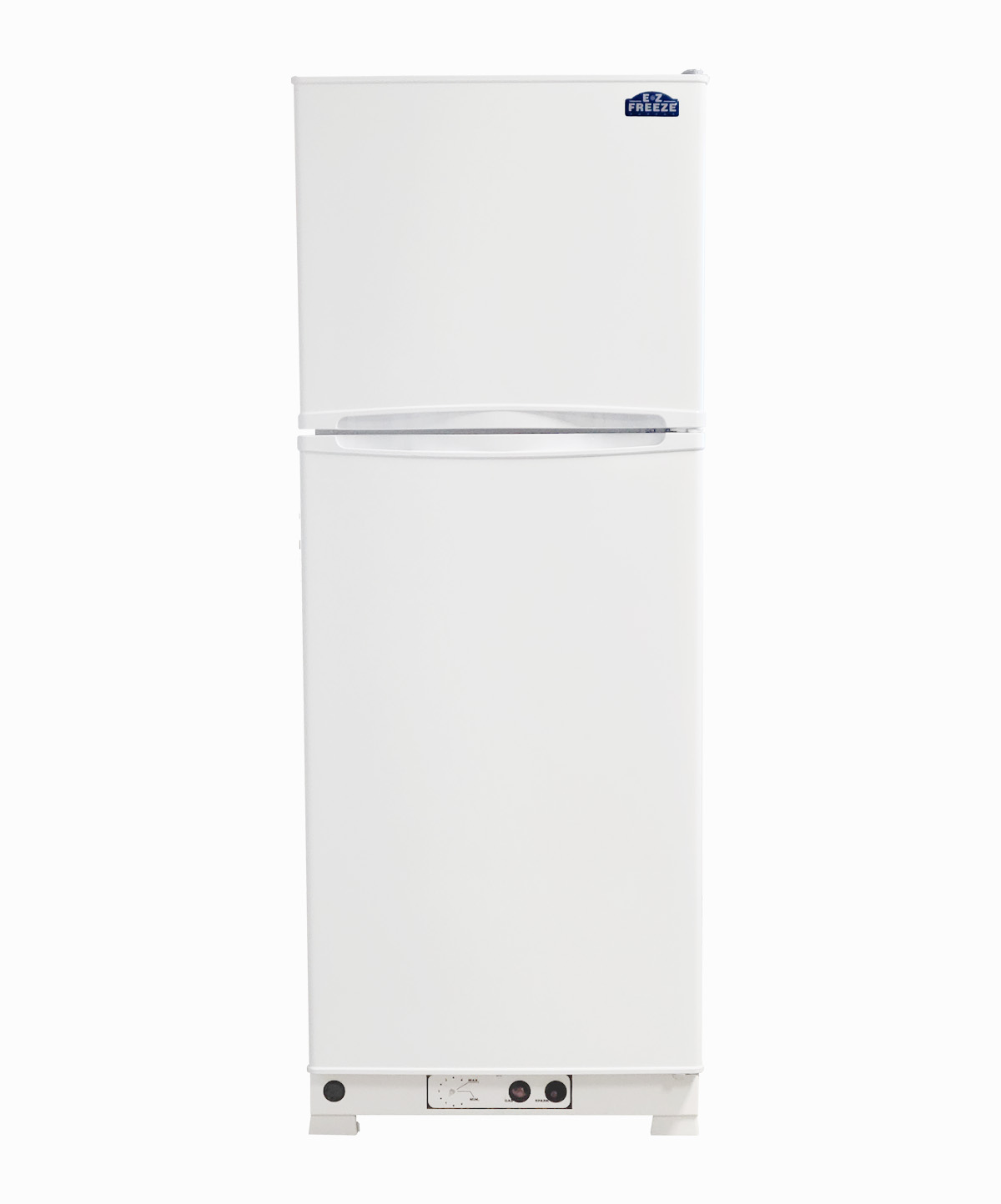 No power? No problem! This budget-friendly small propane refrigerator is the perfect off-grid option for food and beverage storage. It has the capacity to store a lot of beverages and several days' worth of food without power. With internal glass shelf organization, a crisper drawer, and a door shelf for gallon jugs, this fridge offers all the comforts of a regular refrigerator, but without electricity reliance and at a size that's ideal for unique space like a she-shed or man cave.
Mid-Range Propane Refrigerators
16 Cubic Foot White – EZ Freeze Gas Refrigerator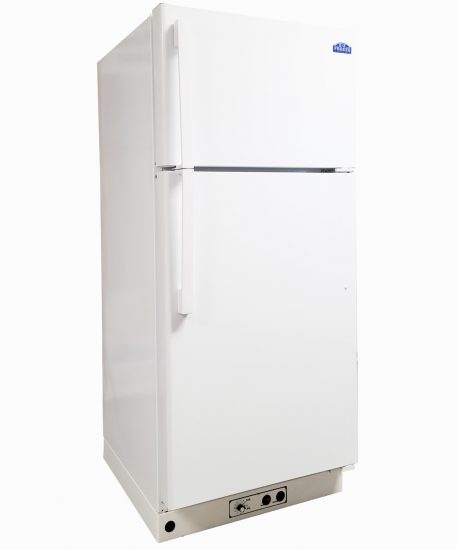 At 16 cu. ft., the organization and capacity of this fridge/freezer combo will remind you of a smaller version of your kitchen fridge, and it works beautifully! The extra storage space on the door, butter dish, and crisper drawers make this a highly versatile propane fridge that will keep snacks or even full meals cold or frozen; no electricity necessary!
Premium Propane Refrigerators
EZ Freeze 21 Cubic Foot Stainless Steel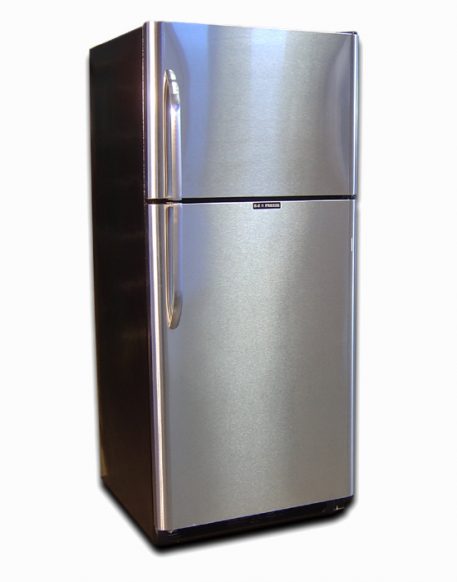 You might confuse this beautiful, full-sized stainless steel fridge for your standard kitchen fridge- it could even replace it! The largest propane fridge available, this makes an excellent option for entertaining. If you'll be hosting friends to watch the game or holding a book club or girls' night in, this propane fridge works like a dream and it is the top of the line; fully capable of meeting all of your cold food and beverage storage needs.
Propane Freezers of all sizes
​15 Cu. Ft. Upright Propane Freezer by EZ-Freeze / Blizzard
This may be the smallest propane freezer available, but it still packs a punch. This excellent value freezer is also our most efficient and comes with a fantastic warranty. For any man cave or she-shed that needs a freezer solution, this 15 cu. ft. propane freezer cannot be beaten.
E​Z-Freeze/Blizzard Upright 18 Cu.Ft. Propane Freezer
This 18 cu. ft. freezer features a new single burner design that will keep your food frozen, no matter the environment. Thermostat controlled, this freezer is the perfect addition to an outdoor man cave or she-shed, and at this spacey size, it can even function as a reliable extension of your kitchen freezer.
E​Z Freeze/Blizzard Upright 22 Cu.Ft. Propane Freezer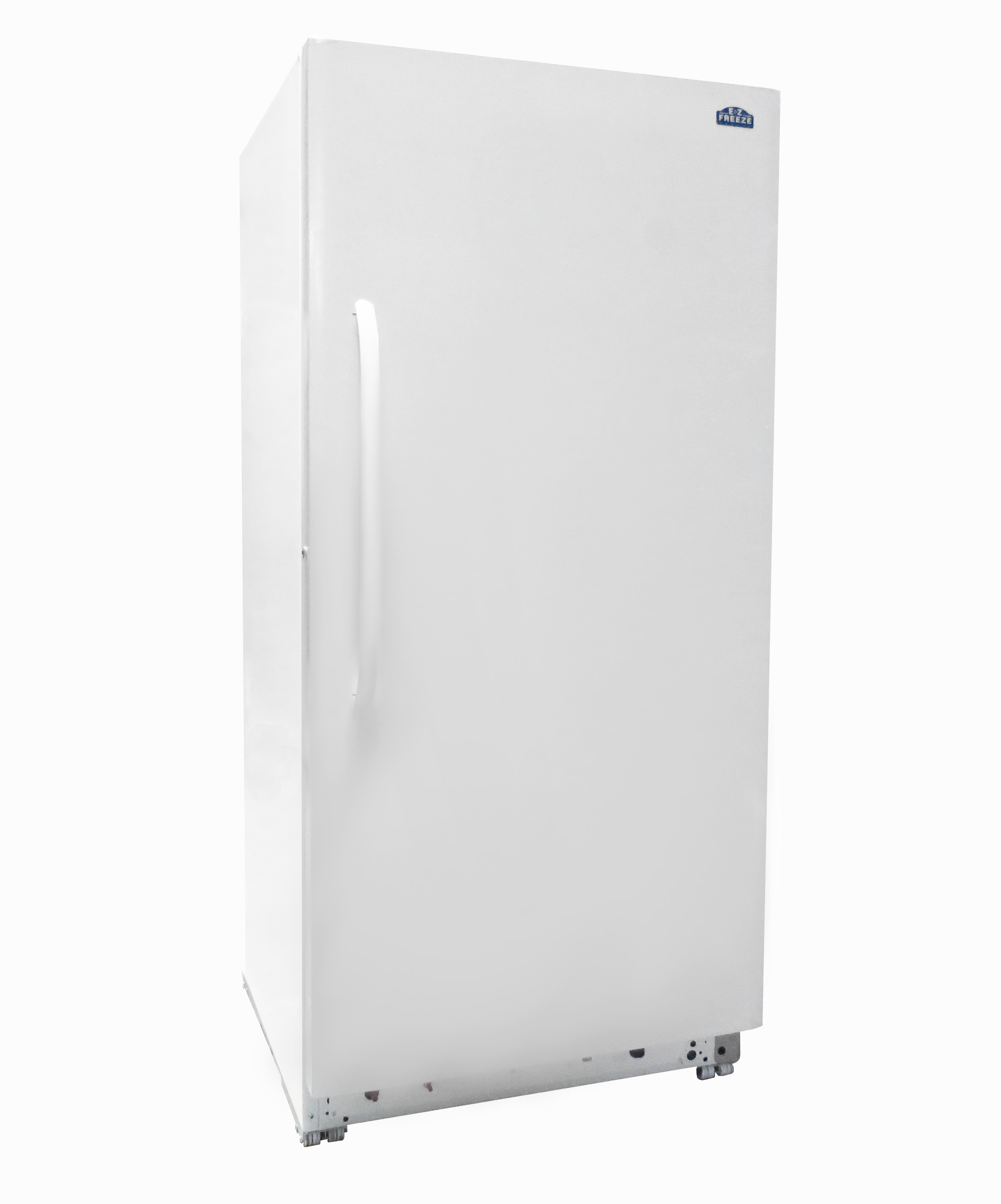 If you're looking for a large freezer that can handle all your barbecue prep, then look no further. This 22 cu. ft. upright propane freezer uses a double absorption system guaranteed to keep your food frozen to perfection. Wheels, a sleek upright design, and interior organization make this freezer the perfect option for your man cave or she-shed refrigeration.
The Final Say
At the end of the day, your man cave or she-shed should be a place of peace and calm that helps you find balance and recharge after a busy or stressful day. If you're anything like us, then food and relaxation go hand in hand for you, too.
You can't go wrong with any of these great off-grid propane refrigerator and freezer options for your man cave or she-shed. Whether you're entertaining, storing food for you and your family to enjoy, or using the space for some efficient extra freezer storage, these great models will keep your food cold, your space inviting, and your downtime extra cool. Contact us today and we will help you find the perfect propane refrigerator for your space!