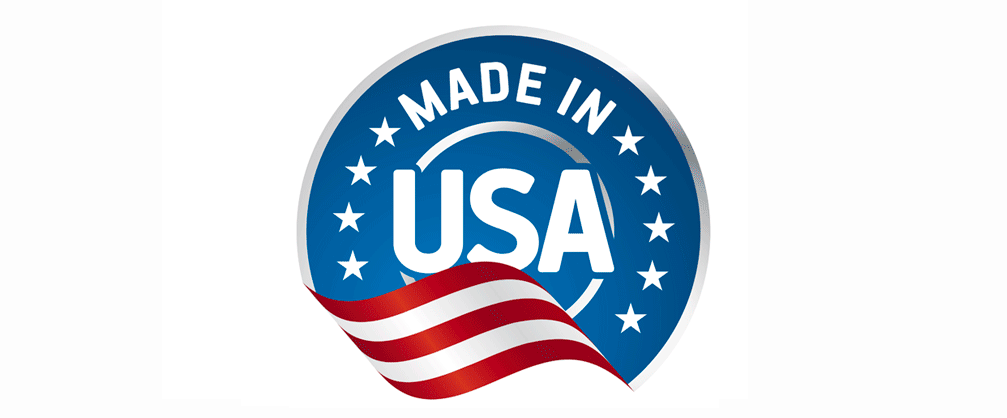 Living off the grid is appealing to people for a huge variety of reasons. From the fresh air, to living more sustainably, to being more self-reliant, there are many benefits to be had from the homesteading lifestyle. This lifestyle certainly connects one to the outdoors unlike anything else. However, if you choose to live this lifestyle (and perhaps you already are), it's critical to have the best equipment possible in order to not just survive, but thrive and be prepared for all emergencies.
At Warehouse Appliance, we recognize just how important it is to have the right equipment for living off the grid. In this article, we'll be discussing some of our finest products that will provide many years of trouble-free usage. Furthermore, all of our appliances are made in the USA—none of our appliances are imported from overseas—meaning that when you buy from us, you are supporting American workers and businesses.
Propane Fridges & Freezers
Features
Extremely reliable
Unmatched 7-year warranty
Highly durable
Each unit thoroughly tested before being shipped
Stainless steel burner
Filtered orifice
Replaceable cooling unit
Precision Ruby orifice
Nearly silent operation
Functions
Our propane fridges and freezers use propane, which is a very safe, clean-burning, and affordable fuel source. Your food will be kept secure and safe for you while it is being refrigerated or frozen.
Benefits
There are a huge array of benefits to be had from our propane freezers and fridges. Each off-grid appliance we sell is highly reliable, due to it being thoroughly tested before being shipped out to you. All of our propane fridges and propane freezers only need propane to work, rather than generators or electric lines. This means you can live an independent off-grid or homesteading lifestyle. The great thing about propane is that it is a clean source of energy that is not only affordable, but eco-friendly. If you take care of your propane freezer and refrigerator well, they also easily last for years, meaning you won't be wasting money on maintenance fees. Also, if a blackout or natural disaster were to occur, you won't be needing to throw away hundreds of dollars worth of food. Our propane fridges and freezers will keep your food safe and secure. Finally, the refrigerators and freezers we sell are Amish made right here in the USA. When you buy from us, you are supporting American workers and businesses.
Propane Ranges
Our propane ranges are all American made in Bellville, IL, and Clinton, KY.
Features
High quality porcelain finish top
Heats areas evenly with fewer burn spots
Lifetime guaranteed top burners
Every model AGA approved
Heavy duty grates
Full-sized oven that is fully insulated
Baffled oven burner
Oven door seals
Removable broiler drawer
Recessed designed cooktop
Leg levelers
Can use natural gas or propane gas
Broiler drop door with large smokeless tray and pan
Functions
Our propane ranges combine an oven and stove into one. They can cook tortillas, shish kabob, steak, pancakes, noodles, biscuits, French toast—really, anything you want!
Benefits
You can realize a variety of benefits from our propane ranges. A major benefit is that during any sudden blackout or loss in electrical power, your propane range will still be fully functional. Besides you being able to use it in power outages, you'll also find that it is very economical as well. Propane is an abundant and affordable fuel source, meaning that you won't be splurging money on it. Propane is eco-friendly too and is a clean fuel source. Our propane ranges are all American made in Bellville, IL, and Clinton, KY. Due to the fact that our products are made in the United States, you can feel proud knowing that American workers are being supported by you doing business with us.
Sunstar Solar Fridges & Freezers
Our solar freezers and fridges are made in the USA in Lagrange, IN.
Features
Coated steel interior
Cooling fan
Drain hole
Double gasket seals to decrease frost build-up
Energy efficient
Blackout proof
Functions
Our solar fridges and freezers from Sunstar are both amazing for especially anyone already equipped with a solar grid. While solar isn't always a good fit in some regions particularly during overcast days. If you live in sunny regions like the Southeastern United States you will benefit from a near endless supply of solar energy. Both the Sunstar fridges and freezers will work effortlessly to keep your food from spoiling. These fridges and freezers are very energy efficient and run via solar energy.
Benefits
Perhaps the biggest benefit of our Sunstar solar fridges and freezers is just how energy efficient they are—after all, the Sun is the most abundant source of renewable energy we have. With our solar freezers and fridges (also known as DC refrigerators), you'll be able to rest easy knowing that even during the hottest summer days, a sudden loss in traditional electrical power won't affect you. Additionally, our solar freezers and fridges are made in the USA by the Amish in Lagrange, IN. That means by buying from us, you will be aiding the American economy and American workers.
Why Choose Warehouse Appliance For Your Off-Grid or Homesteading Lifestyle
Here at Warehouse Appliance, we've been in business since 1999, we have over 30 years of experience in delivering amazing appliances perfect for living off the grid and homesteading. Besides our deep industry knowledge, we also offer repairs and technical advice—so we will always be here to help you. Every single product we sell is tested individually for quality before it is shipped out. Everything is made in the USA. So not only will you get high-quality, long-lasting appliances from us, but you'll be supporting workers right here in America.
If you have any further questions, contact us and one of our friendly experts will help guide you towards your ideal off-grid appliances that are made in the USA.