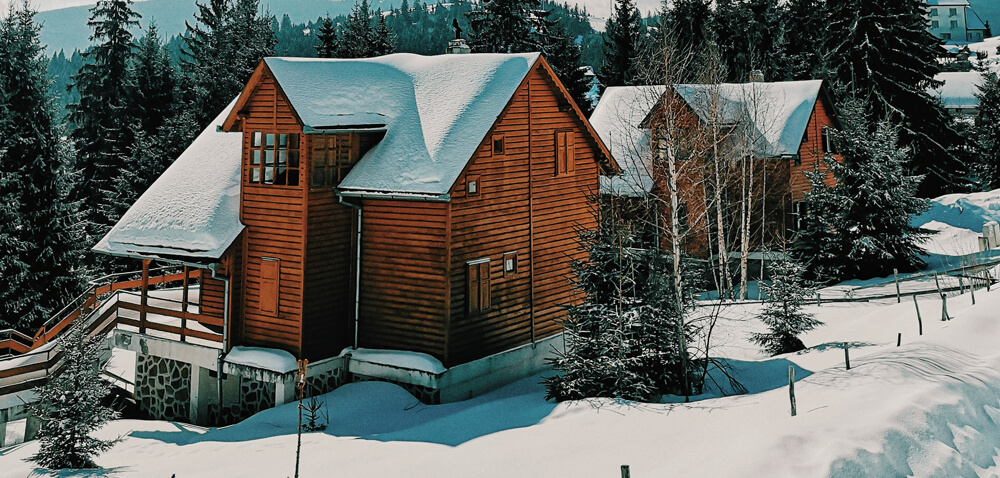 Our experts here at Warehouse Appliance will help you determine the best off-grid propane refrigerator for your home in this guide. At Warehouse Appliance, we sell premium off-grid appliances that are perfectly suited for off-grid living.
Living off the grid can be a thrilling experience with many advantages. From being closer to nature and living independently, away from the hustle and bustle of city life, it's not hard to see why so many choose to live this way.
Whether you live off the grid all year round in a cabin in the woods, travel to your remote hunting lodge only occasionally, or just need a backup refrigerator to see you through the dark days of power outages and inclement weather, there are certain things that are necessities. These can include propane gas freezers, battery spark gas ovens, solar products, and propane refrigerators. Just like you need refrigeration in a regular house to keep foods fresh and safe, it's also crucial when living off the grid. This is where a propane refrigerator can be a huge benefit.
With a propane refrigerator, no electricity is needed. The coolant used with propane fridges is an ammonia-hydrogen mix, safely contained in its closed system design. When heat is applied, the hydrogen and ammonia solution reacts to the heat by getting very cold.
Benefits Of Propane Fridges
Silent – Because propane refrigerators have no motors or fans, they make virtually no noise. This means you won't have to worry about getting distracted or having your sleep disturbed.
Long-Lasting – Propane refrigerators have no moving parts, meaning there is little that wears out or needs to be replaced.
Eco-friendly – Propane is a non-toxic, clean-burning fuel that is safe for people and the environment.
Energy-efficient – Propane is a highly energy-efficient and affordable fuel source.
Reliable – Because propane refrigerators don't need electricity to run, they won't be impacted by any sudden electrical blackouts.
Ideal for off grid use – Propane fridges are extremely popular for those who choose to live off the grid due to their simple design and low maintenance.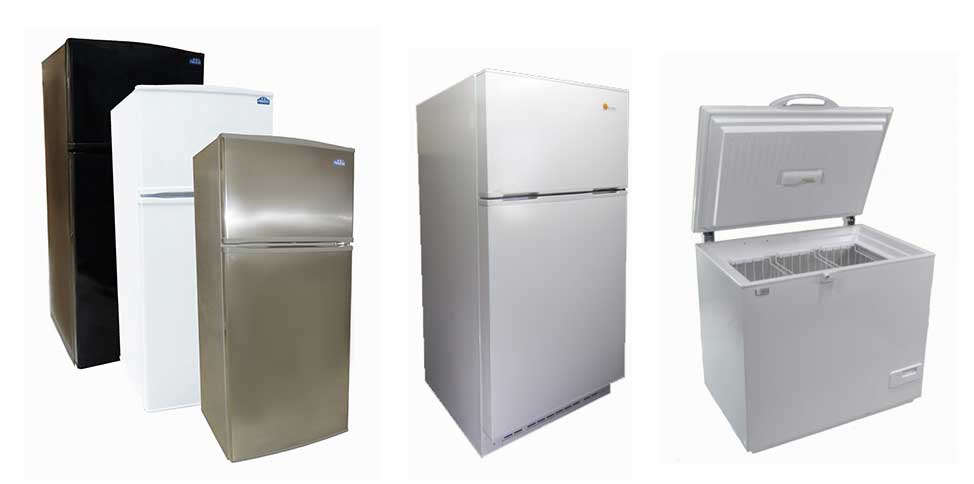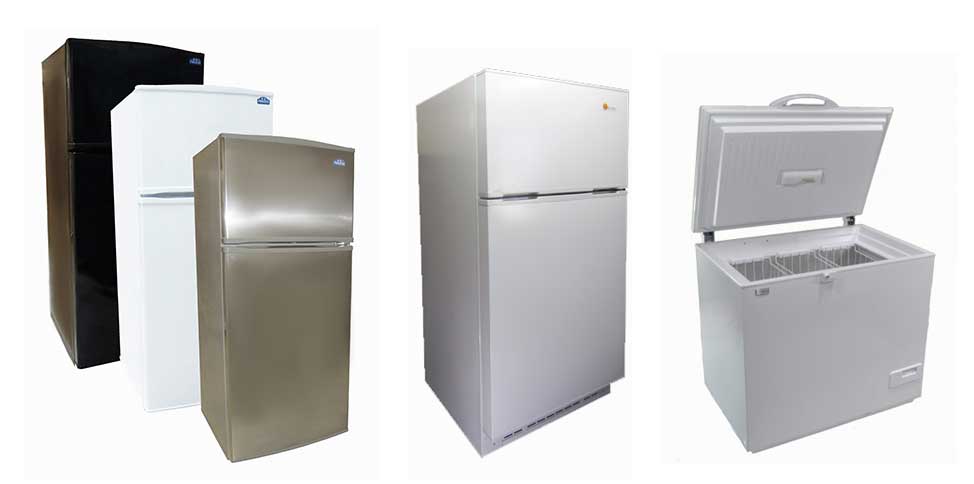 How To Pick A Properly Sized Refrigerator Appliance
Amount Of Space In Your Off Grid Home
If your off grid home is a tiny home, then you likely won't have as much room as if you were living in a cabin. If the amount of space is a limiting factor for you, then a smaller fridge may be much more suitable. However, if you are living in one location all year long and space isn't a concern, then a large propane fridge is the best option. Always remember, adequate ventilation around the fridge is ideal and will make sure your propane refrigerator lasts for a very long time.
Affordability
Our fridges are built to last a lot longer than any other on the market; they are so well built that we can offer a 7 year warranty. When factored over the incredible lifespan of the propane fridges, along with our long-lasting extended warranty, this makes this an excellent investment. Additionally, the cost of running the propane refrigerator is very reasonable. Check out our write-up where we discuss the cost of propane fuel.
You cannot beat the price when you factor in the warranty length, the duration of its usefulness, and the craftsmanship and quality of the components. Factor in the excellent efficiency and performance of each propane fridge in our inventory, and this is an excellent investment for any off-grid homestead.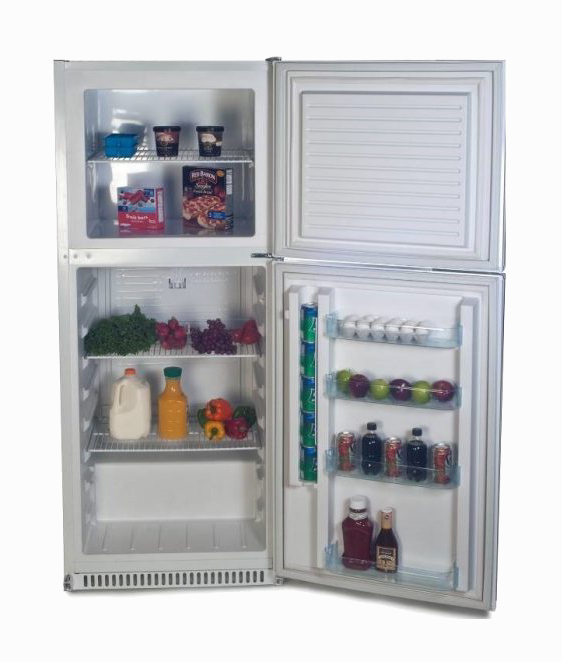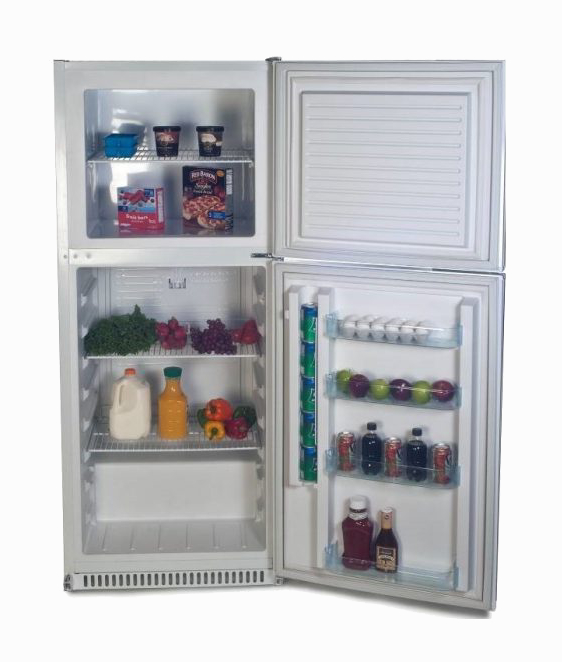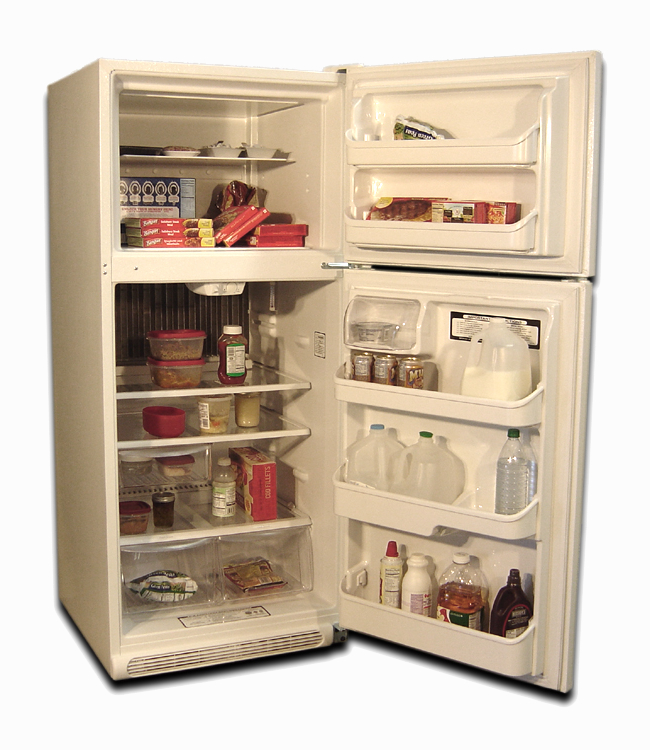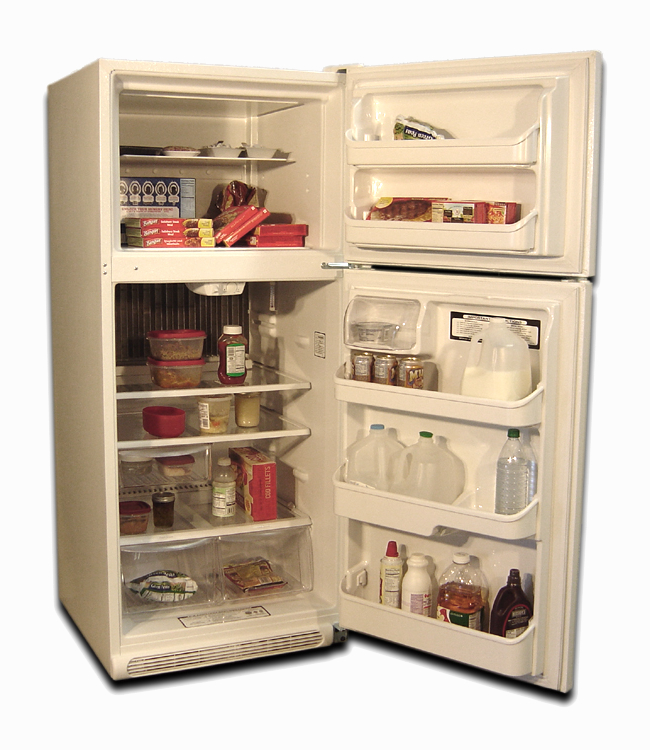 How Much Food You Will Need
This should be self-explanatory, but a large refrigerator will hold much more food than a smaller one. So, if you have a large family and want a wide selection of food, then choosing the largest propane refrigerator available can make sense. If you're by yourself, though, and you don't need food storage for more than a week, then a smaller refrigerator could be the better choice for your particular needs.
Featuring Our Best Selection of Off Grid Propane Fridges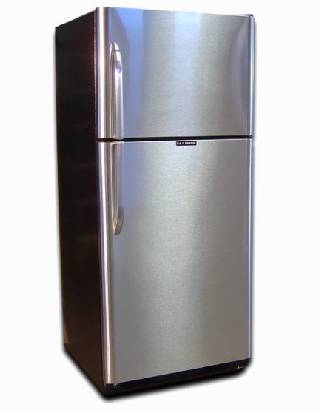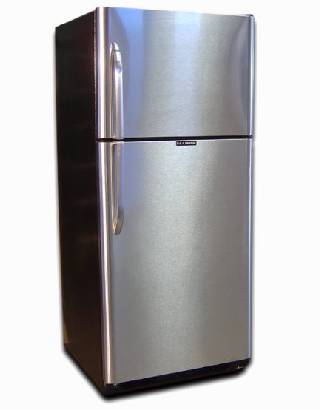 Premium Propane Refrigerator
This fridge is high quality, durable, providing excellent performance and a great deal of cold food storage. All are made in the USA with the highest quality components.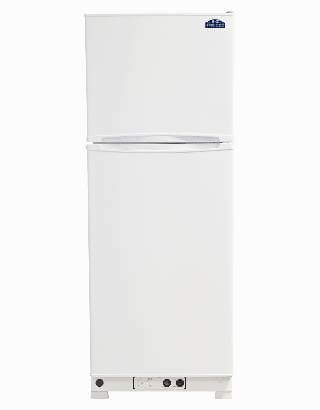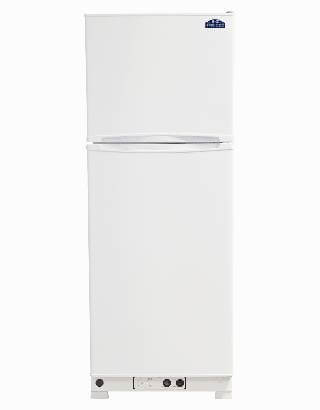 Budget-Friendly Off-Grid Propane Refrigerator
This compact propane fridge offers reliable performance and is ideal for any tiny house or cabin where space is a premium, but you still want a good amount of cold food storage.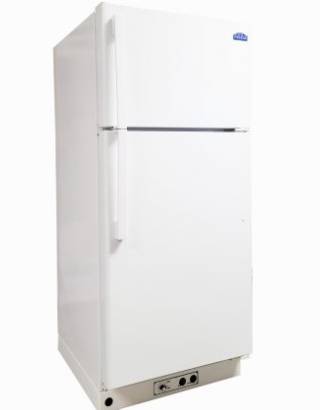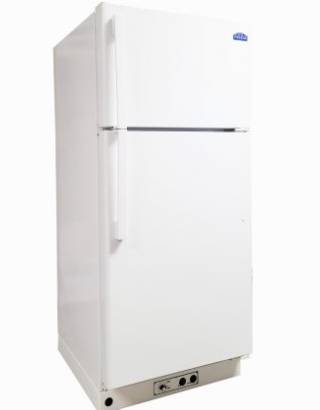 Mid-Range Propane Refrigerator
This unit has excellent cooling efficiency and plenty of cold food storage. In the interior of the door alone, this fridge can store a total of FIVE one-gallon jugs.
Why Choose Warehouse Appliance For Your Off-Grid Refrigerator
At Warehouse Appliance, we are experts in this field, and we even live the lifestyle! Our experience of having been in the off-grid industry for over 25 years and counting keeps us connected and continually educated in what is new with these alternative-fuel-powered appliances.
Currently, Warehouse Appliance is the biggest distributor of gas-powered fridges in the United States. Today, our appliances are used by all sorts of off-grid enthusiasts, in various capacities, from the full-time off-grid homesteader to those who only need off-grid options for their remote family cabin or their occasional use hunting cabin. Even after selling you one of our high-quality fridges, ranges, stoves, or other appliances, we continue to provide support and technical assistance to you.
So if a propane fridge sounds right for your off grid lifestyle, get in touch with us here. We will work closely with you and answer any questions you have.