How to purchase a Propane Gas Refrigerator
All products that are available at Warehouse Appliance, including the propane gas refrigerators, are tested in an off-grid living environment before selling the brand to our customers. Warehouse Appliance offers service and we do gas refrigerator repair for a large number of refrigerators and freezers of many well known and renowned brands such as Danby, Consul, Diamond, Crystal Cold, Zero, EZ Freeze, Miller Refrigeration, Blizzard, and many others. We offer a gas fridge that will suit any size family and any lifestyle. Once you have selected the gas refrigerator that best suits your requirements and budget you can order it online by shopping on our site or call our staff at (928) 636-1955 to place the order via telephone.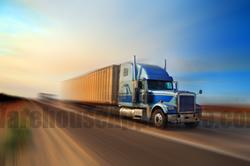 Our staff will work with you to provide the best shipping method to get the unit to the final destination on time and in tact. You may obtain a shipping quote prior to purchasing by visiting or shipping quote page. We pride ourselves in our years of experience not only in using, servicing, and repairing the refrigerators we sell, but also in the logistics of shipping these fridges to every corner of the world. Our staff goes the extra mile to help prevent freight damage by packing the unit with wood crating on the critical sides. We only use reputable carriers for delivery. Our shipping rates are discounted heavily due to the large quantity we ship with carriers such as UPS Freight, USF Reddaway, OLD Dominion, and Estes Express to name just a few.
After you have received your new unit, our involvement does not end there. We provide each unit with a Set-up, Service, and Maintenance DVD for your education on all these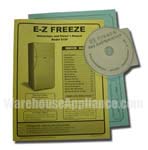 points. The units also include a 28 page owners manual for reference. And best of all is the fact that our staff has trained at all the gas refrigerator factories and have extensive knowledge to answer any of you questions via telephone. We are also users of the product and can help with typical questions regarding everyday living with a gas LP fridge. "Our 30 years of service is at your service"