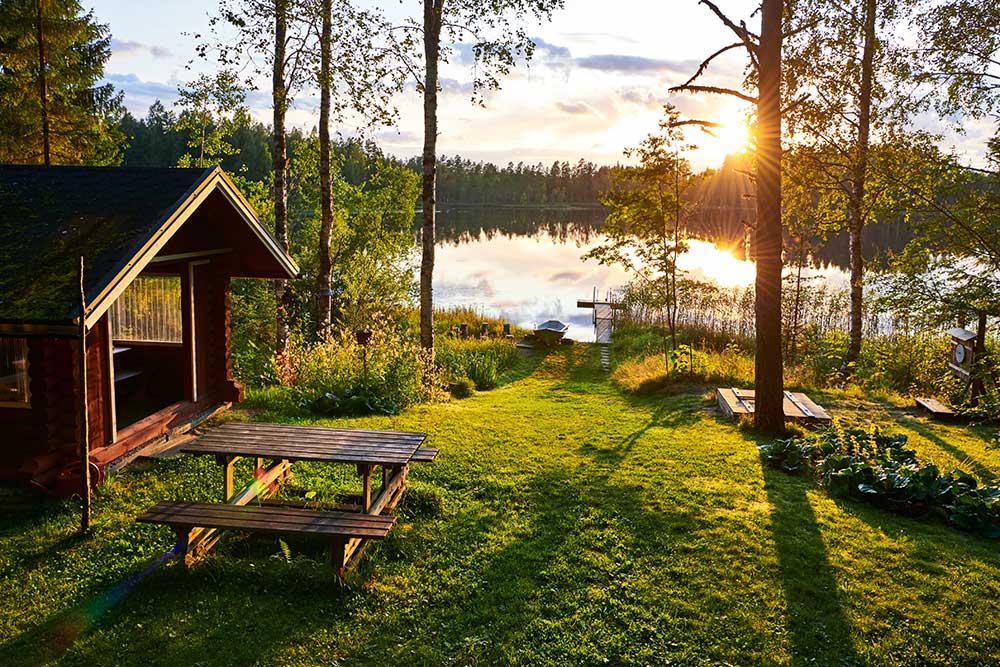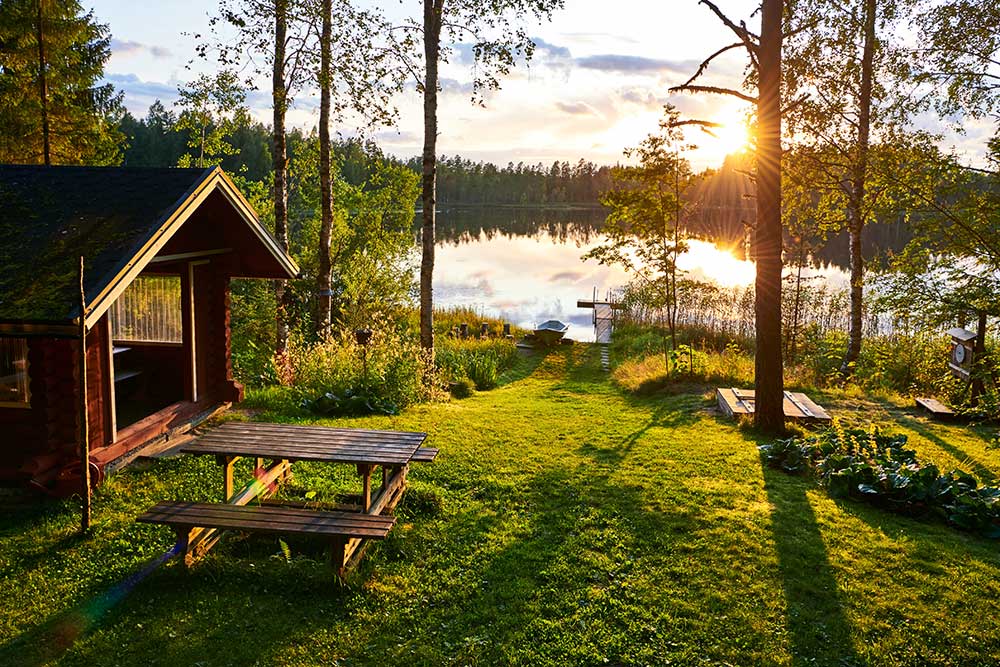 With the start of the new year, you might be in the market for a new off-grid freezer; and Warehouse Appliance has the perfect selection for you to choose from. Here, in this article we'll discuss the best propane freezers of 2021. So, while we are featuring the best propane freezers of 2021 in this guide, we also stock an extensive variety of solar, propane and natural gas appliances.
Our diverse selection makes Warehouse Appliance one of the largest off-grid appliance retailers in the world. With our incredible product options it may make it slightly difficult to choose the best freezer to suit your needs. So, if you are wanting a faster, easier way to sort through all of the off-grid food storage options we have on offer, read on. This guide is designed specifically to highlight the best of breed to fit your budget and space requirements for off-grid freezer storage. Don't hesitate to contact our friendly team of experts, if you have any questions on the best propane freezer for your needs.
The Best Freezer for 2021 is the Blizzard Propane Freezer
The Blizzard, EZ Freeze brand of propane freezers is hands down the only choice for a propane freezer for 2021. We are covering our premium 22 cubic foot propane freezer, our mid-range 18 cubic foot propane freezer, and our 15 cubic foot propane freezer, which is our budget friendly propane freezer. These freezers are the best in their class, giving you the greatest flexibility and options for both size, durability and functionality making them a perfect choice for your frozen food storage, requiring no power.
Premium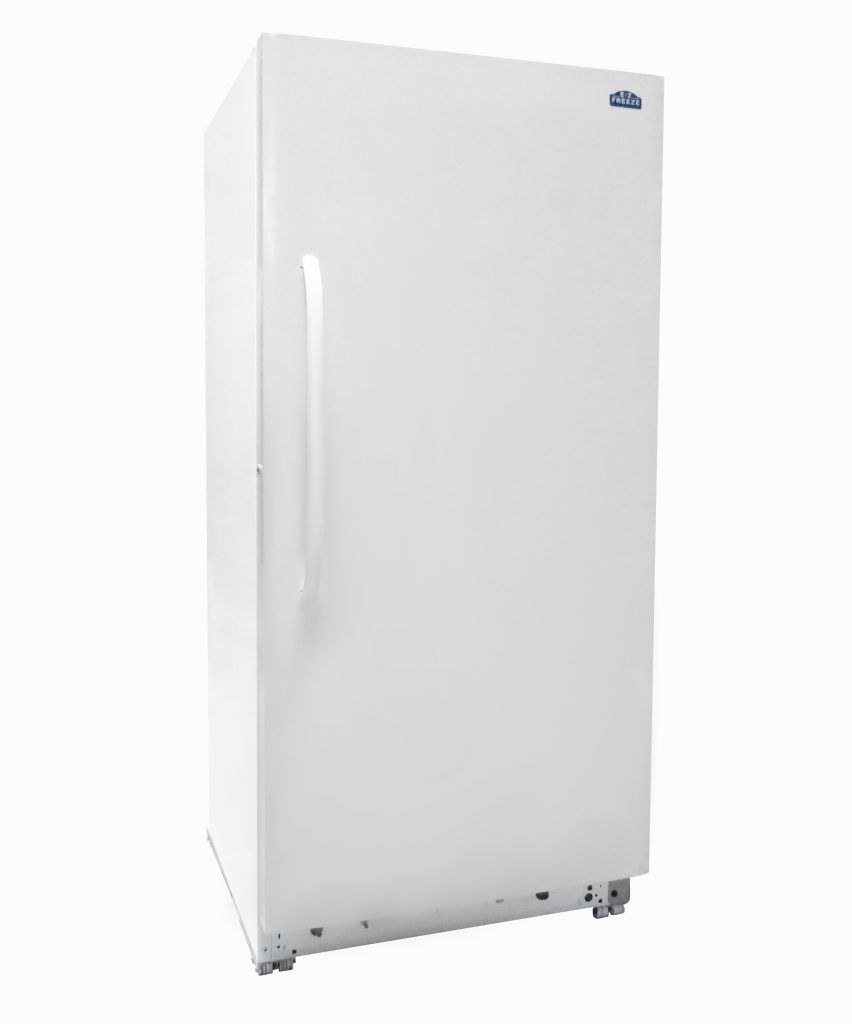 Ideal storage for larger amounts of frozen food storage, perfect for larger families.
Mid-Range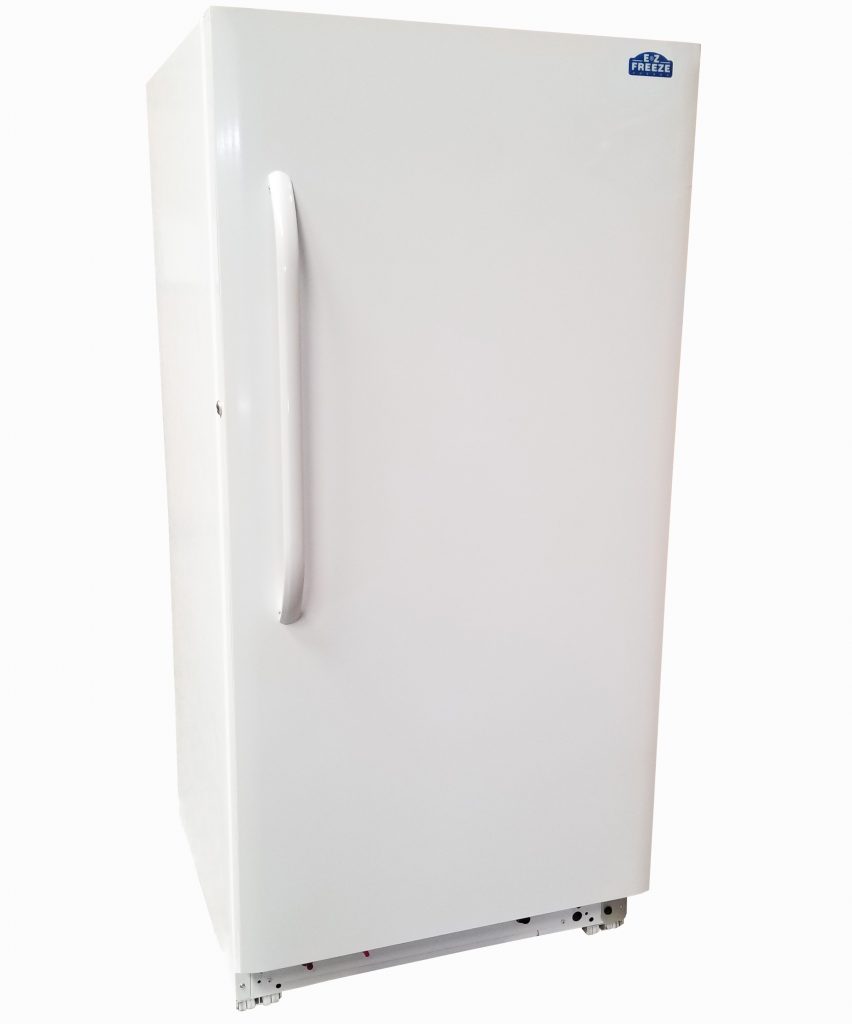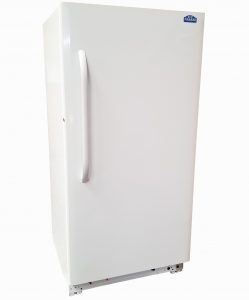 Excellent propane efficient freezer allowing for ample storage.
Budget Friendly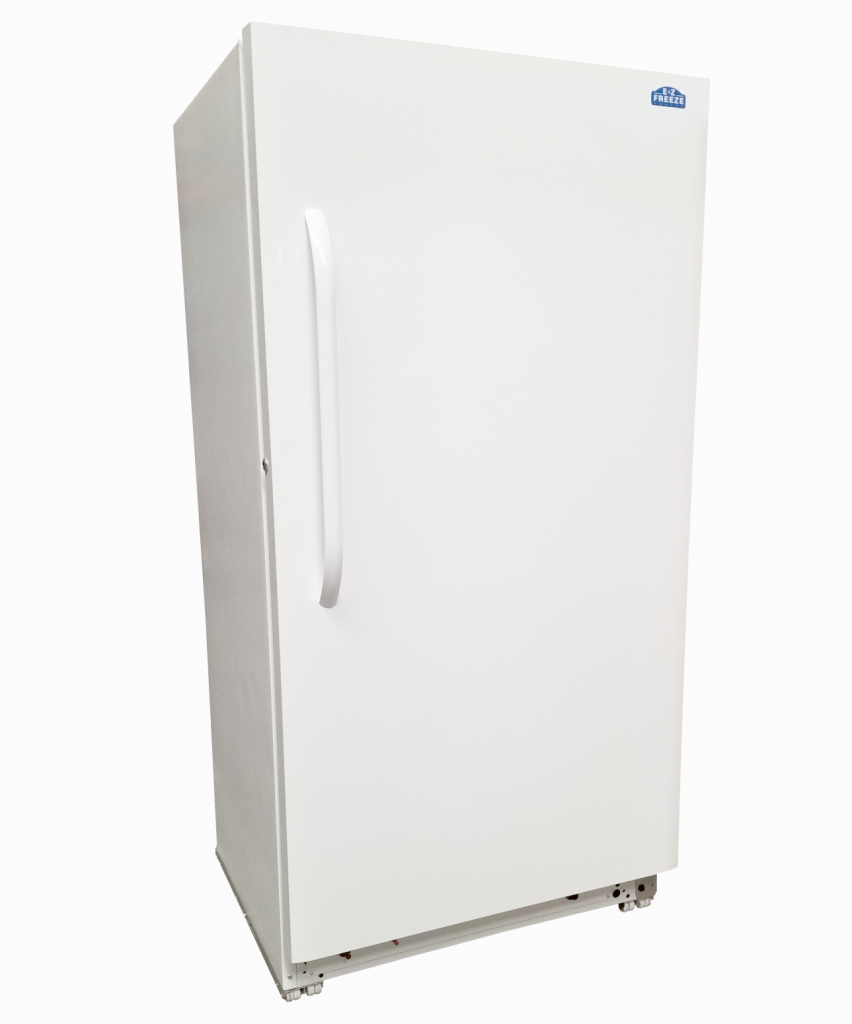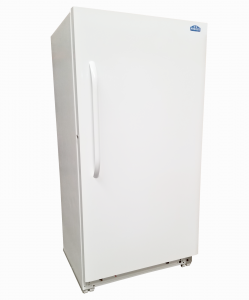 The smallest propane freezer we carry, and it still provides you with plenty of freezer space.
Chest Propane Freezer – You will want to pass on this style for now. Although there is a demand for propane powered chest freezers, as of right now there is no manufacturer that makes a reliable propane chest freezer that Warehouse Appliance can confidently carry.
At Warehouse Appliance we strive to sell only the best, most reliable American made products. You can be sure that as soon as a reliable propane freezer is manufactured here in the USA, Warehouse Appliance will make it available to you for purchase. In the meantime, please see our lineup of upright propane freezers.
Warehouse Appliance – Propane Freezers and Appliances For All of Your Cold Food Storage Needs, Both Off-grid and On
By living the off-grid lifestyle ourselves it helps us to relate to our customers. We can help you decide on your best propane freezer for your family, farm, homestead, cabin or even your home in the city. We are always ready to help get you the solar, propane or natural gas appliances, to help power your cold food storage and support your way of life.
When life is an adventure, it doesn't mean that your food storage needs to be rife with stress. We can help, regardless if you are a full time off-grid homesteader or you just want options to shore up your inconsistent electricity and to be able to get through rolling blackouts and inclement weather, we have options for you. Call us today, to order your very own best propane freezer for 2021 and beyond.