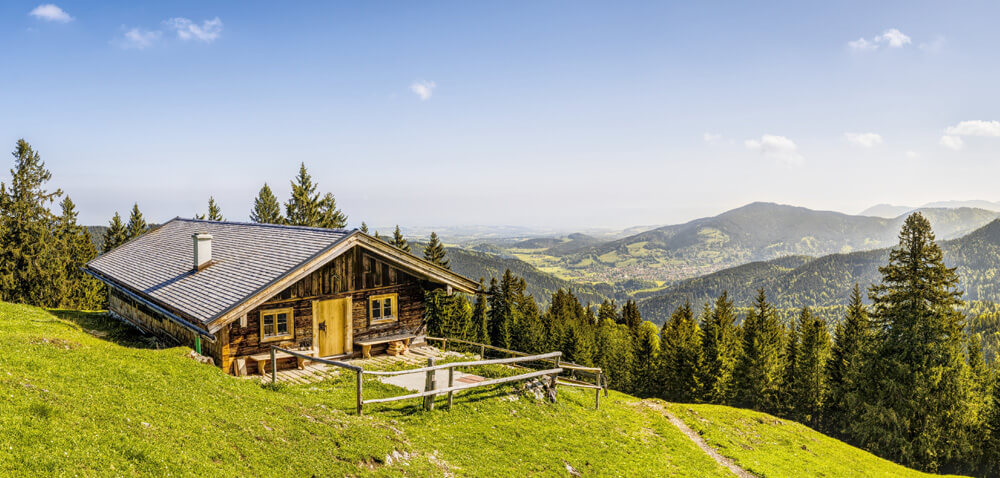 For the best propane refrigerators of 2022, look no further than Warehouse Appliance. Our company was formed by outdoor enthusiasts who are passionate about off-grid living. For the last 25 years, we've been the go-to source for reasonably-priced, high-quality propane refrigerators.
Over the last decade, there has been a significant increase in the use of propane refrigerators. Initially designated for off-grid communities, their use has since grown to include anybody who wishes to benefit from reliable refrigeration when on vacation, camping, or living in a remote region without access to electricity or even in homes with electricity. Propane refrigeration is becoming a staple in many homes across America due to its reliability and stability when the power goes out.
Since purchasing our first truckload of propane refrigerators decades ago, we have grown to become the largest distributor of gas-powered refrigerators in the whole United States. We have now outdone ourselves to become the leading seller of EZ Freeze propane refrigerators, the best propane refrigerator you can buy!
What You Can Expect from Our Propane Refrigerators
Highly Efficient
If you intend to spend extended time off-grid, your propane refrigerator or freezer must be capable of withstanding the conditions. This includes storing food at the proper temperature over extended periods. Our propane refrigerators have gotten a great deal of positive feedback for their capacity to perform even in the harshest environments.
According to the United States Department of Energy, propane is a more cost-effective energy source than other fuels in many situations. This makes perfect sense for off-grid living. Propane has a long shelf life and can be stored in very large tanks. Since EZ Freeze manufactures a propane refrigerator that is very efficient in regards to propane consumption, you can be sure you will use as little propane as possible.
Featuring Our Best Selection of Off Grid Propane Fridges
Premium Propane Refrigerator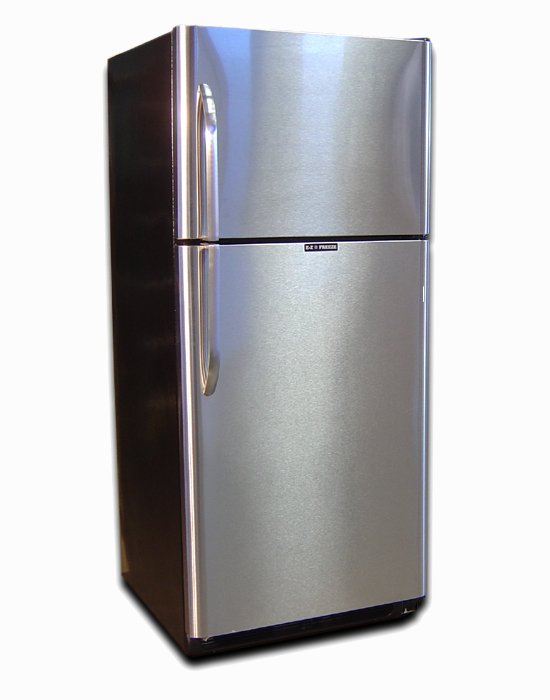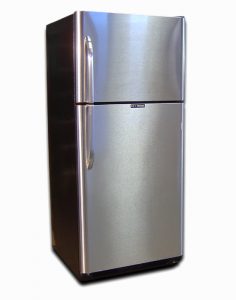 This full size fridge is the perfect size for the largest family, great for daily use, long time use and can even serve as the sole refrigerator.
Premium Propane Freezer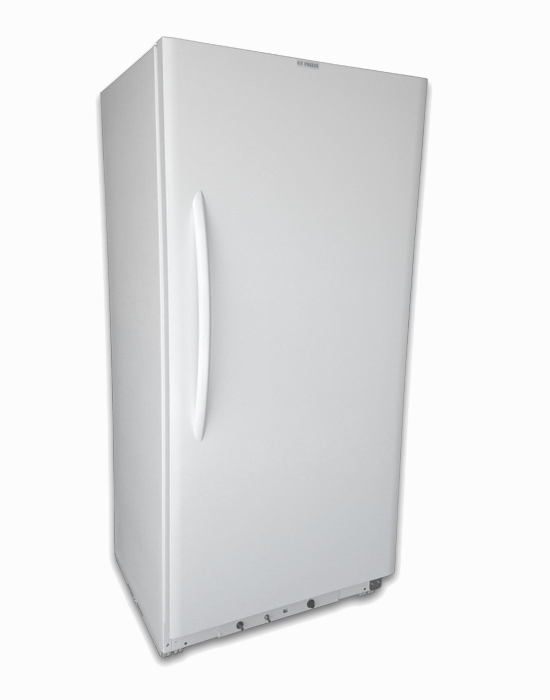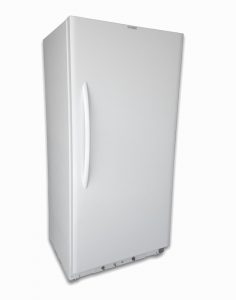 Providing optimal storage for larger quantities of food that is being preserved by freezing, making it ideal for the largest families or people with a large amount of meat stored.
Mid-Range Propane Refrigerator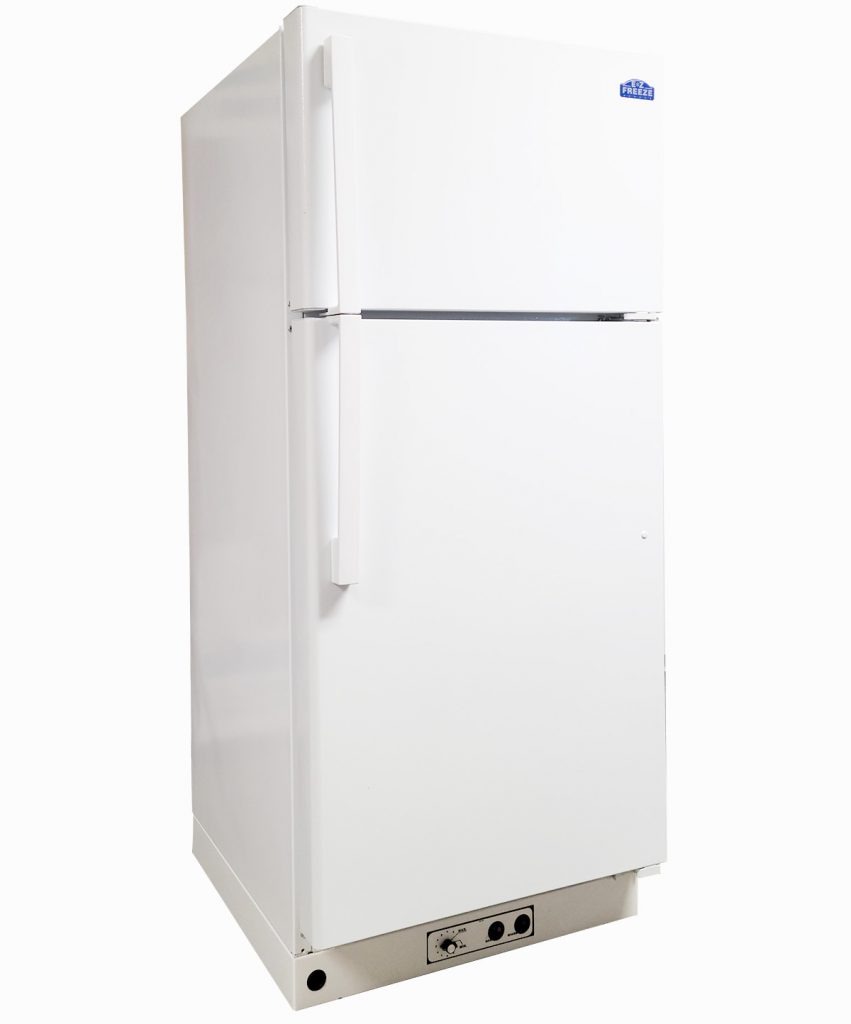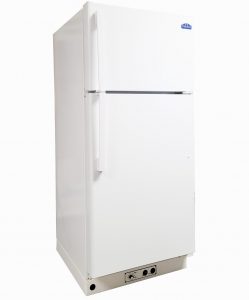 Perfect for families that are needing it for occasional use or for couples and small families using it full time.
Reliable & High-Quality
Your propane refrigerator must function as it should when you need it to. That's because when you're spending time in a remote location relaxing, you don't want your food storage unit to fail at the worst possible time.
That's why Warehouse Appliances is adamant about quality. We are not only well-versed in the operation of propane appliances, but we have also been off-grid aficionados for over two decades. Our service professionals are all factory-trained to provide the finest customer service possible. As a result, we stand firmly behind our products and feel they are among the best propane refrigerators in 2022.
Our propane refrigerators are also highly durable. Given they have no moving parts, they do not experience the same level of wear and tear as conventional compressor units. This makes them a popular choice among off-grid enthusiasts needing dependable appliances.
When you're off-grid and far from everything familiar to you, the last thing you want is for your food storage unit to fail. Regardless of the make or type of your propane refrigerator, freezer, or other propane equipment, we are here to assist you with any issues you may be having.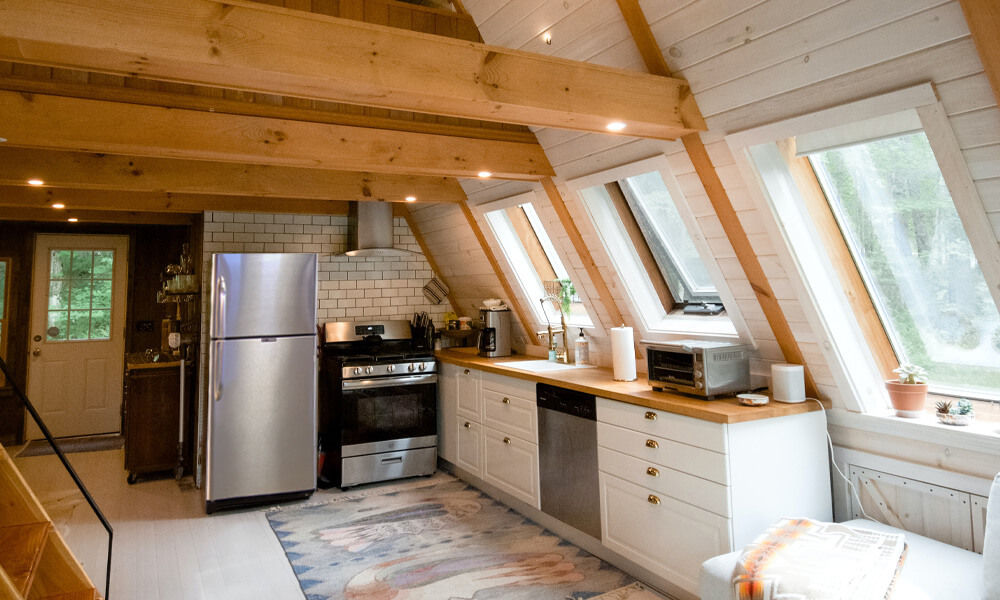 Low Cost of Operation
Propane refrigerators are renowned for their low cost of operation. Your fridge will keep your food cool and fresh as long as the flame is lit and propane gas is available. This can make them incredibly cheap to run. Depending on the size of your fridge, you should be able to power it with as little as 100 to 150 gallons of propane per year for as low as $2.00 to $3.00 per gallon. This is great news for anyone looking to spend extra time off-grid while saving money.
Clean & Eco-friendly
A propane refrigerator is a smart choice when it comes to environmental conservation. That's because propane is one of the cleanest and most efficient alternative fuels. Compared to other forms of energy, it has one of the lowest carbon content.
Contact Us for More Information
Contact us today to learn more about how we can assist you in obtaining the appropriate propane appliance or gas refrigerator for your needs. All of our customers have access to an online technical support service. Please contact us with any questions you may have regarding your merchandise.