Welcome to the most comprehensive place to find natural gas or propane refrigerators and freezers. Not only do we sell and service these gas appliances and products, we use them in our daily lives. We offer technical advice and repairs on site or via telephone. Other sites offer the same or similar product lines, but none can compare to our 30 years of experience in this field. Trust Warehouse Appliance for all your gas fridge, solar products, and off-grid appliance needs!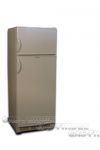 Service, Repair, and Parts for all brands of Gas Refrigerators
Does your gas fridge need service? Dynamx offers walk-in service at our location for all off-grid home gas fridges, gas freezers, as well as RV Units. Servicing gas refrigerators such as EZ Freeze, Diamond, Crystal Cold, Danby, Consul, Servel, Dometic, Norcold, Sibir, Explorer, Miller Refrigeration, Blizzard, Frostek, Zero, Unique, and others. Gas fridge maintenance and services such as:
General Maintenance
Hot Room Testing
Coil Replacement
Diagnosing
Thermocouples
Thermostats
Piezo Ignition
Electronic Ignition
Our years of experience in service, sales, and repairs have made us the authority in absorption refrigeration and off-grid appliances. Contact Warehouse Appliance at 928-636-1955.