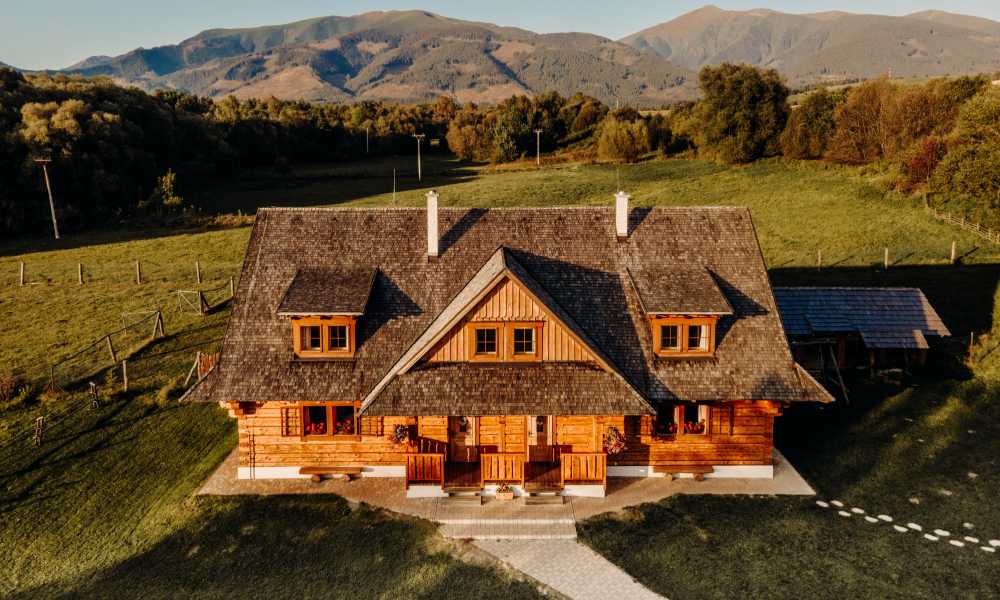 At Warehouse Appliance, we supply dependable propane refrigerators and freezers, which can be transported in numerous ways to be added in remote properties of all kinds. If you have chosen to live in a remote location off the grid, you understand the value of self-sufficiency and independence. Our propane fridges and freezers offer a fantastic solution for preserving food without relying on traditional electricity. However, a challenge sometimes lies in transporting these appliances to your remote residence. Fortunately, there are various transportation options available for alternatively-powered appliances that can help make your off-grid dreams a reality.
Propane Refrigerators & Freezers for Off-Grid Locations from Warehouse Appliance
Propane refrigerators and freezers from Warehouse Appliance have become increasingly popular among off-grid enthusiasts due to their ability to operate without electricity. Our alternatively-powered appliances rely on propane as their primary fuel source. However, we also offer options that are powered by natural gas or solar energy. No matter which option you choose, our refrigerator and freezer options are perfect for remote locations where the electrical supply is limited or entirely unavailable. With appliances from Warehouse Appliance, you can store food items more safely and efficiently, providing you with the comforts of a conventional refrigerator in your off-grid abode.
Can a Propane Refrigerator Be Laid Down for Transport?
Yes, EZ Freeze propane refrigerators are the only brand of propane refrigerator that can be laid down on the left side for transport. Laying your propane fridge down is the safest and easiest way to transport your propane fridge in a pickup truck or SUV. When loading your fridge in the back of a pickup truck or SUV, roll the fridge approximately 3 to 4 feet away from the tailgate of the truck with the left side facing the tailgate. With 2 strong people (BE CAREFUL THE FRIDGE IS HEAVY), one on the front side and one on the backside of the fridge, slowly tilt the fridge until it is resting on the tailgate. Next, have both people grab the base of the propane refrigerator, pick it up and gently slide it into the bed of the truck. Once your fridge is securely in the back of the truck, strap it down with ratcheting straps to secure it. Once your propane refrigerator has arrived at its final destination and is stood back upright, allow it to stand upright for 1 hour before lighting it up.
See the image below detailing the correct side to lay your EZ Freeze down: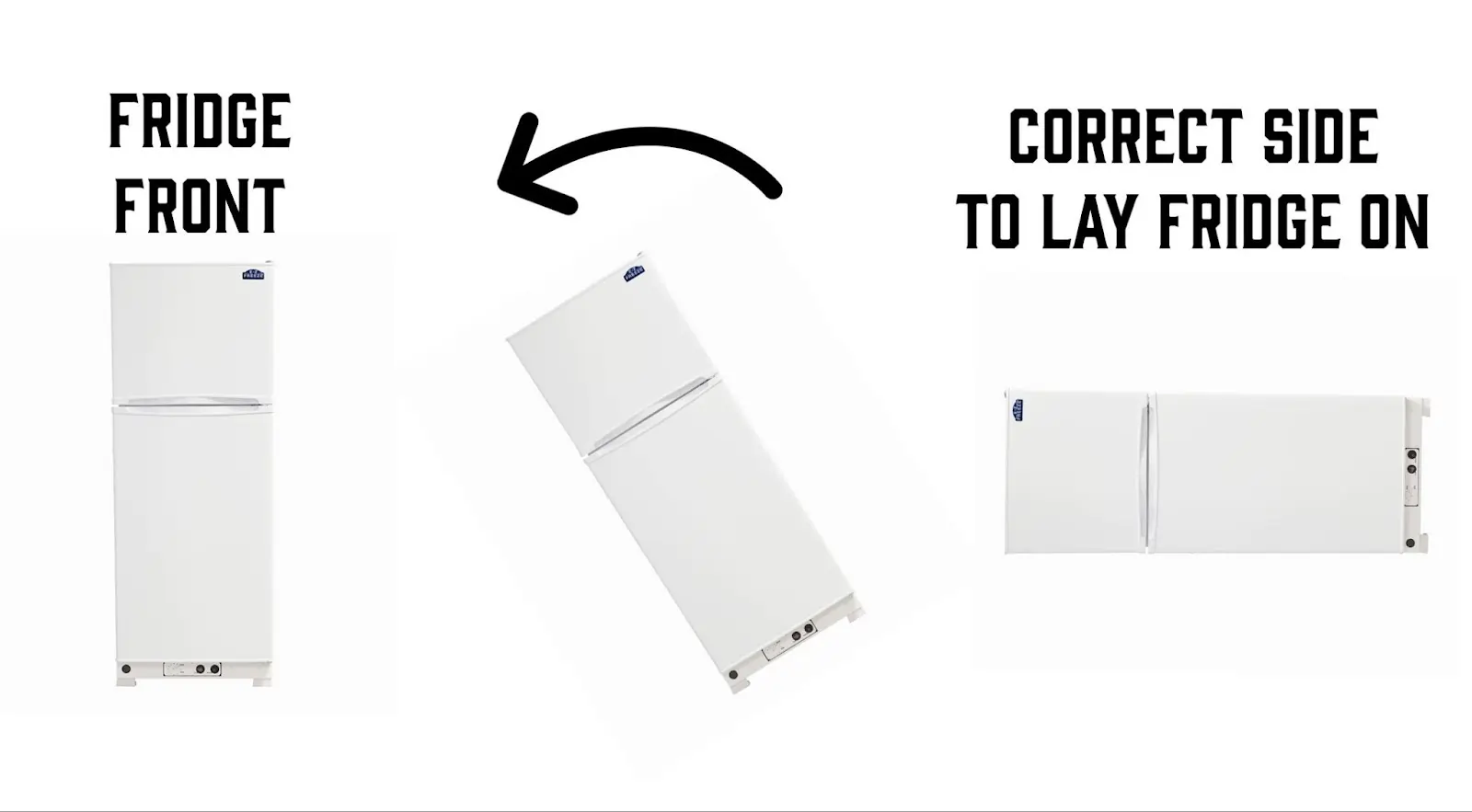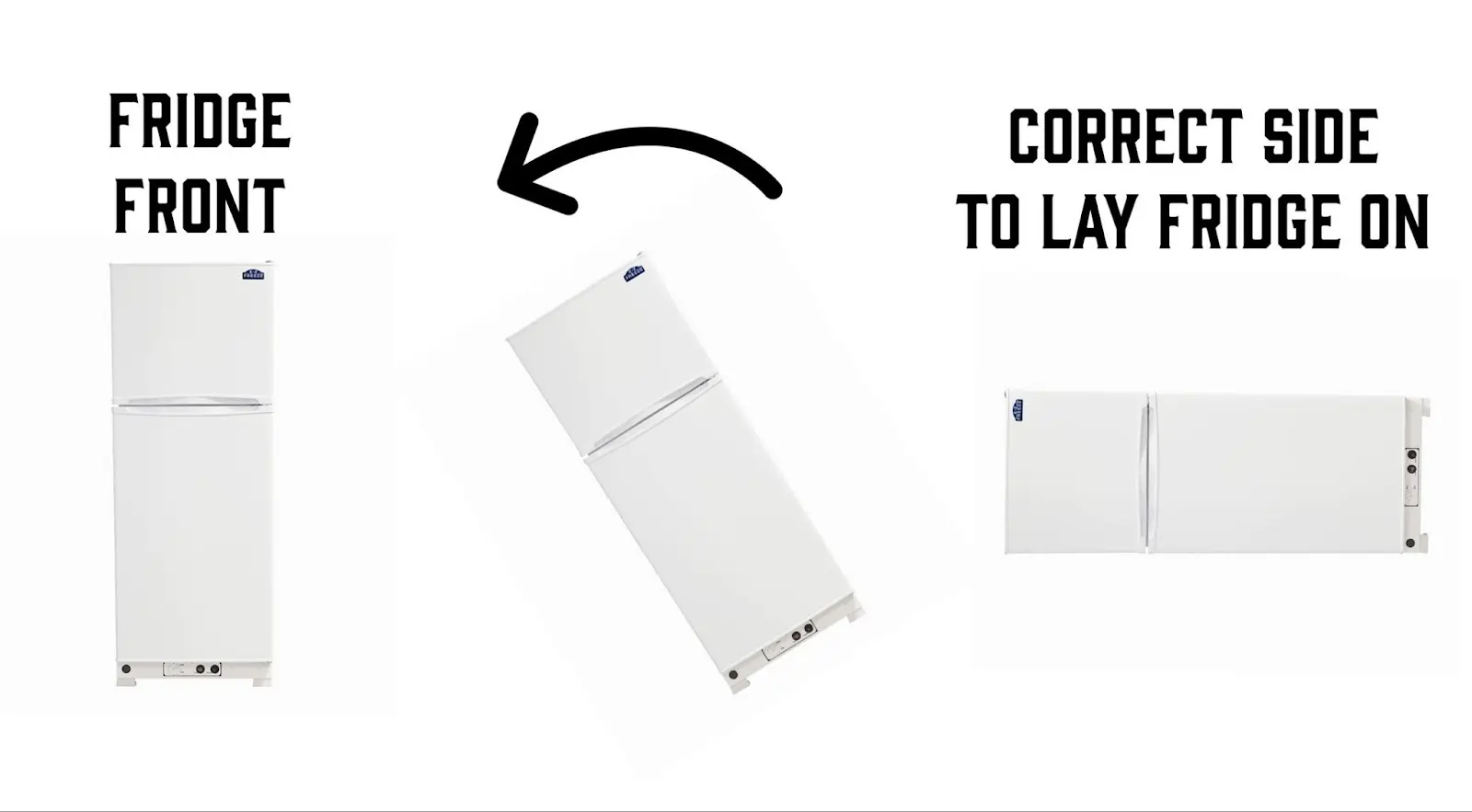 The Many Transportation Options for Propane Fridges
Transporting a propane refrigerator or freezer to an off grid location can range in difficulty, depending on how remote a residence is and what type of terrain surrounds it. Fortunately, there are many methods of propane fridges and other alternatively-powered appliances, including:
Truck: Ideal for Properties with Road Access
If your off-grid property has road access, transporting your propane refrigerator becomes relatively straightforward. With truck delivery, your appliance can reach you securely. The sturdy construction of the propane refrigerators we offer makes them suitable for transportation on rough terrains, ensuring they arrive in pristine condition.
Boat: A Viable Option for River or Lakefront Properties
For off-grid locations with river or lake access, a boat can be an excellent means of transporting propane refrigerators and freezers. Larger boats can easily accommodate the size and weight of these appliances. This allows them to be delivered safely to your remote, water-accessible property.
Helicopter: The Ultimate Solution for Extreme Locations
In some extreme off-grid locations – where roads and waterways are inaccessible or nonexistent – a helicopter may become the necessary option. Helicopter transport services are capable of airlifting your propane refrigerator or freezer to even the most remote and challenging locations. Imagine the awe-inspiring sight of your new appliance flying through the air to join you in your remote, isolated haven!
Check out the astonishing helicopter transport video below to get a better idea of how this type of delivery works:
No matter how remote your off-grid location is, there are many ways to transport propane refrigerators and freezers from Warehouse Appliance. Our dedication to serving off-grid communities ensures that you can enjoy modern comforts even in the most secluded areas.
You can learn more about our propane appliances by checking out our helpful articles section!
Contact Us Today to Learn More About the Benefits of Having Propane Refrigerators in Remote Properties!
Propane refrigerators and freezers from Warehouse Appliance have helped revolutionize off grid living in remote properties by providing a reliable and energy-efficient solution for preserving perishable goods. Whether it is by truck, boat, or helicopter, there are transportation options that make acquiring your propane appliance possible. So, if you are planning to set up your little piece of paradise off the beaten path, do not let the logistics of transportation deter you!
Contact our team to learn more about adding one or more of our alternatively-powered appliances to your remote property!