At Warehouse Appliance, we offer alternatively powered appliances for properties in the United States, which can help save food from going bad during blackouts thanks to their propane refrigeration. Our selection of propane fridge products helps avoid food insecurity and provides homes, tiny homes, cabins, and more with a means to preserve perishables without electricity. This makes them a much more reliable type of refrigeration, which is excellent for both on and off-grid settings.
Addressing Electrical Grid Problems with a Propane Refrigeration Backup
In communities across the United States of America, there are issues with electrical grids. For some places and cities, problems with the local electrical grid can be frequent, especially during certain seasons like summer or winter. Sadly, this can lead to recurring blackouts, which can not only wreak havoc on everyday routines but can ruin supplies like refrigerated foods. Without electricity, traditional refrigerators cannot keep perishable foods like milk products, meats, and more cooler and safer for eating. Fortunately, there is a solution to this problem!
At Warehouse Appliance, our propane-powered refrigerators provide residences and even businesses across the country with an alternative to electricity. Our propane fridges keep perishable foods cool without a need for electricity, so as long as they have a propane power source, they can help keep your refrigerated foods cooler – even in the event of a blackout or frequent electrical grid issues. This ultimately helps address food insecurity, giving you and your loved ones an alternative for storing and saving food.
Other Benefits of Owning a Propane Fridge
Owning an alternatively powered appliance, like a propane fridge, can provide you, your home, and your family with several benefits. Aside from being able to save food during a blackout, our propane-powered refrigerators are also reliable, affordable, and long-lasting. By not relying on electricity or the grid, they are more capable of providing the cooling power you need when you need it. And since they utilize propane, a cheaper energy source, for power, they are affordable to own and operate. Our propane refrigerators also have fewer moving parts and no compressor, which makes a long-lasting alternative to traditional fridges.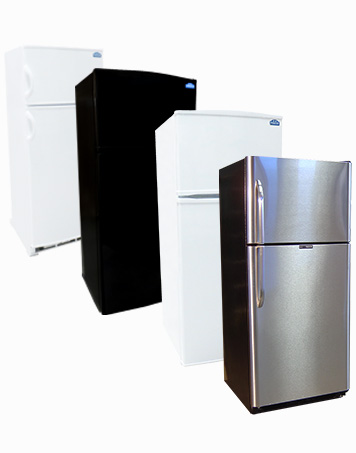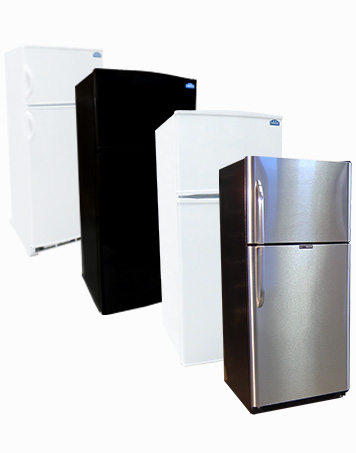 Best Places to Utilize Propane Refrigeration in the U.S.
Throughout the United States, there are a variety of residences that can benefit from our propane refrigeration – whether as a backup or a primary source of keeping perishable goods cool. Some of the many settings and dwellings that can benefit from owning a propane fridge include:
Homes in large cities and suburbs
Homes in rural areas
Tiny homes
Remote cabins
Vacation cabins
Luxury cabins
Rental cabins
Hunting cabins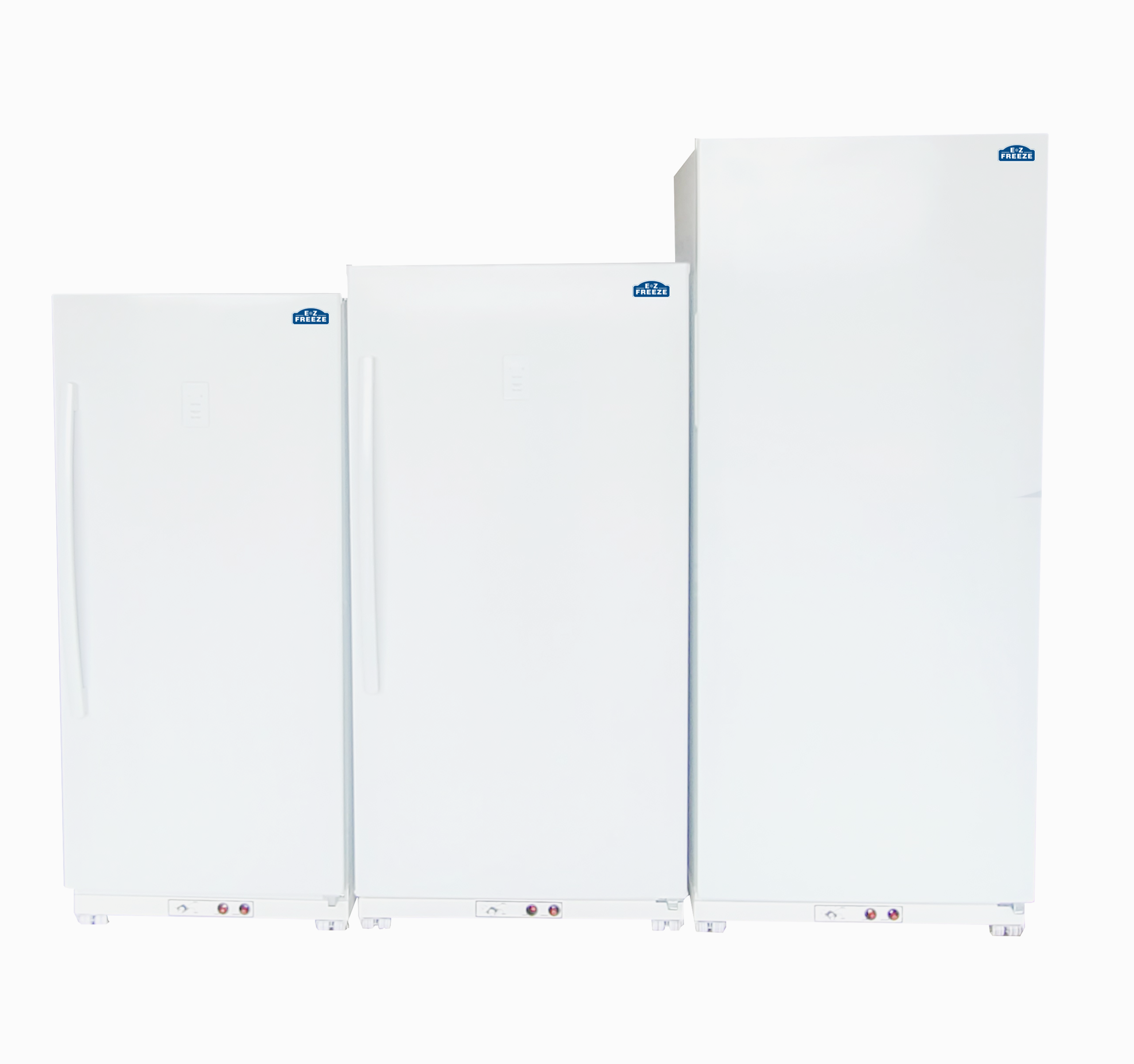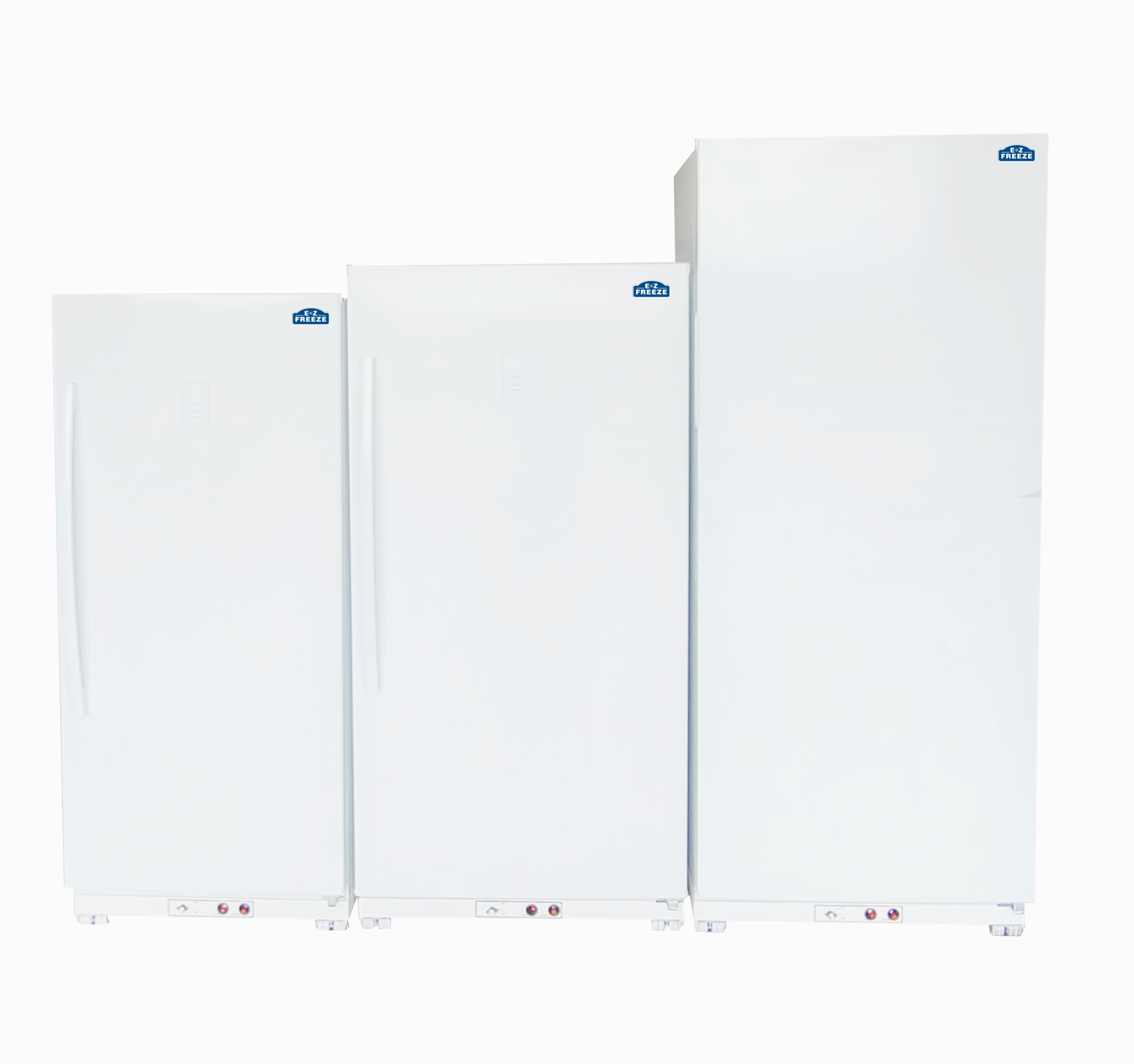 No matter what type of residence you own or if it is located on or off a power grid, both it and you can benefit from equipping it with a propane-powered refrigerator.
Why Choose Warehouse Appliance for Alternatively Powered Appliances?
The team from Warehouse Appliance supplies properties across the nation with alternatively powered appliances, including refrigerators and freezers that utilize propane gas, natural gas, and even solar energy. Our many propane-powered and other alternatively powered appliances provide people and their loved ones with a way to preserve perishable goods. Our propane refrigerators and freezers, in particular, are made here in the U.S. from top-quality materials. As such, they can help store and save food for years. However, if you do encounter an issue, our team not only offers technical assistance over the phone, but we also provide a seven-year warranty on our propane refrigerators.
Get a Custom Shipping Quote Today!
At Warehouse Appliance, our products provide a propane refrigeration backup for residences in the United States, which can help save food from going bad when there are electrical grid problems. We offer propane refrigerators in several sizes and colors to help fit the needs of your dwelling. Contact us today to learn more about propane refrigeration or to receive a custom shipping quote!